Press Release
Sutter Santa Rosa Regional Hospital nurses demand safe staffing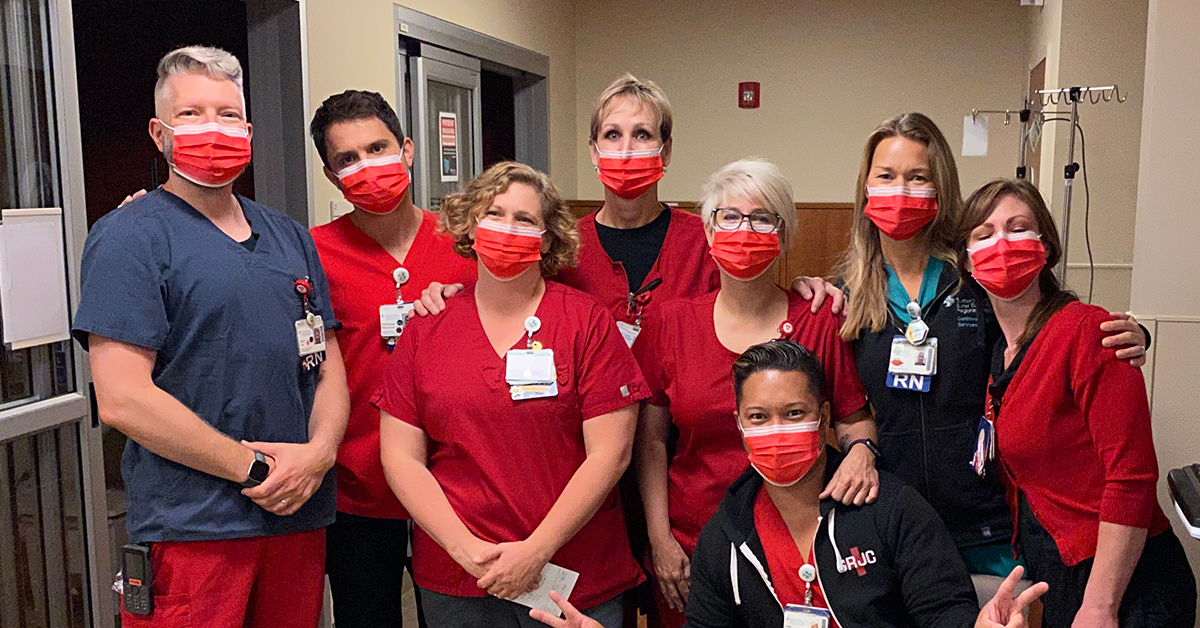 RNs suffering from moral distress due to lack of resources
Registered nurses at Sutter Santa Rosa Regional Hospital will hold an action on Monday, Oct. 4 to alert the public to the current conditions that pose significant patient safety concerns amid the Covid-19 pandemic, announced California Nurses Association/National Nurses United (CNA/NNU) today. Nurses say despite repeated appeals, the hospital is failing to provide much needed resources and staff, which jeopardizes patient care.
"We know that when the nurses are caring for too many patients, without adequate nursing and support staff, patient care suffers," said Tamara Hinckley, ICU RN. "We see Sutter violating California's safe patient care laws in many units in the hospital. We need to have the public stand with us as we hold management accountable so we that we can provide the highest quality of care to our patients and our community."
Who:

  Nurses at Sutter Santa Rosa Regional Hospital

What:

Action and RN media availability to address safe staffing concerns

Where

: 30 Mark West Springs Road, sidewalk in front of the hospital

When:

Monday, Oct. 4, 5 p.m.
Nurses say experienced RNs are leaving the bedside because they are suffering from moral distress and moral injury as they are unable to provide the best care they know their patients deserve.
"As nurses, we know how to give the highest quality of care to help our patients through these difficult times," said Hinckley. "But when we are unable to care for our patients the way we would like to care for a family member, we suffer moral injury and distress. So many of us end our shifts feeling demoralized because we were pulled in too many directions and caring for too many patients because the hospital failed to provide us with the appropriate nursing staff and the support staff that we need."
CNA represents 400 nurses at Sutter Santa Rosa Regional Hospital.
CNA is affiliated with National Nurses United, the largest and fastest growing union of registered nurses in the United States with more than 175,000 members nationwide. CNA/NNU plays a leadership role in safeguarding the health and safety of RNs and their patients and has won landmark legislation in the areas of staffing, safe patient handling, and infectious disease and workplace violence prevention.