Press Release
Sutter Delta Nurses to Hold Press Conference Tuesday To Protest Imminent Closure of Hospital's NICU, Jeopardizing Safety of Infants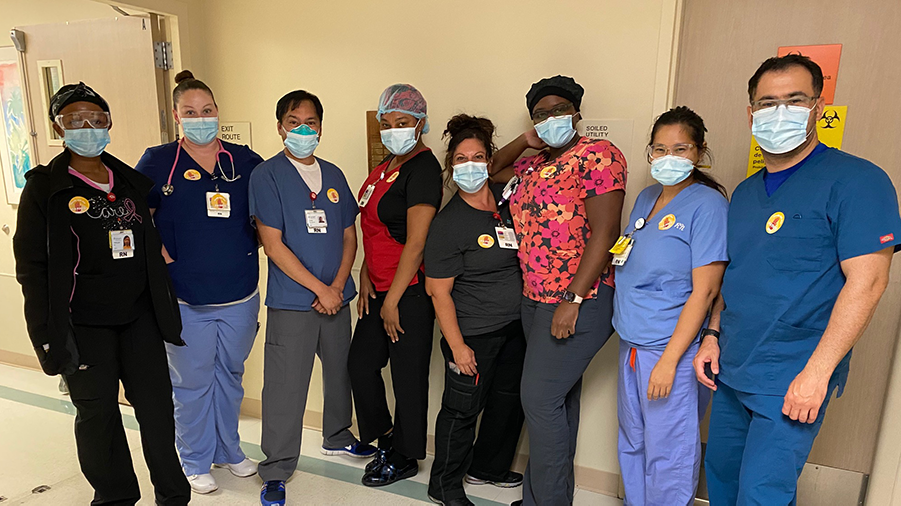 Registered nurses will hold a press conference Tuesday, Dec. 1 to protest the planned closure of the Neonatal Intensive Care Unit (NICU) at Sutter Delta Medical Center in Antioch, Calif. The hospital plans to shutter the unit by the end of December, the California Nurses Association announced today.
The NICU unit cares for critically ill babies. After the closure, sick babies will be transported to other facilities, potentially placing patient safety in jeopardy. RNs who staff the NICU have expressed concern that the hospital's policy is short-sighted and will leave infants in their first hours of life vulnerable to the worst possible outcomes.
"Often the most difficult, trying moments for a baby that requires intensive care is the first few minutes and hours when we struggle to stabilize the baby," said Mari Ward, a registered nurse in the hospital's NICU. "This is highly skilled work that takes training and experience. I am so scared for the babies that we care for. That is why I am speaking out."
Who: RNs, concerned community, patients and families
What: Press Conference
When: Tuesday, Dec. 1, 4PM-5PM 
Where: Sutter Delta Medical Center- 3901 Lone Tree Way Antioch, CA 94509 (In front of the medical center - by the sidewalk on Lone Tree Way)
Currently the hospital relies on NICU nurses not just for inpatient NICU stays but also as a nursery for "transition babies." Transition babies are essentially well, but exhibit some worrisome signs that need to be monitored. For example, transitional tachypnea of the newborn, which more frequently occurs in newborns born to diabetic or asthmatic mothers and those born via cesarean section. These newborns with small signs of respiratory distress may require monitoring or interventions, including respiratory support. 
"Many babies have small signs of respiratory distress. In most cases they end up fine. But sometimes things go south," Ward said. "Having trained neonatal nurses monitor these situations can save a life, or prevent long-term complications."
"This company's decision to cut off our patients and our community from vital services is unconscionable," said Sharon Martinez", an operating room registered nurse.
"The NICU nurses respond daily to assist when complications arise during birth," said Edith Owens, a registered nurse in the hospital's Ambulatory Care Surgery unit. "Shame on Sutter Delta for putting profits over ensuring that they are alive and healthy to meet those challenges. Who will be there in these situations when we are gone?"