Press Release
Suspended Providence Saint John's RNs Reinstated Registered Nurses Demand Disciplinary Actions be Rescinded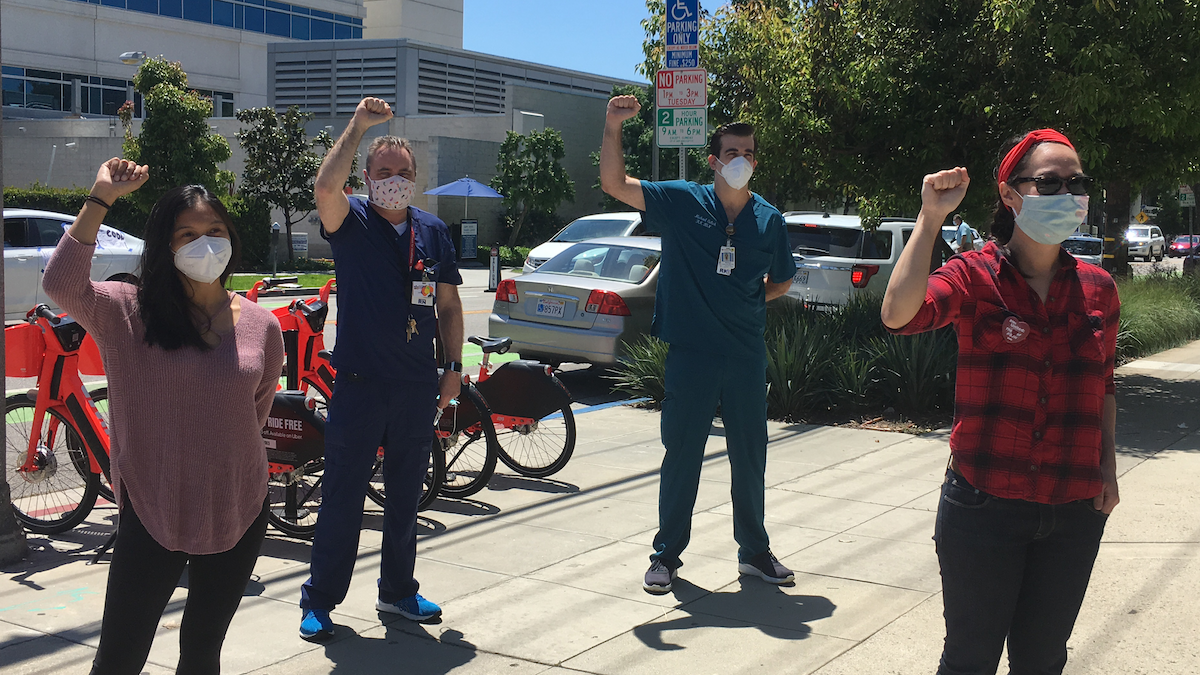 Faced with mounting public scrutiny for its suspension of 10 registered nurses who refused to care for COVID-19 patients without proper personal protective equipment, Providence Saint John's Health Center on Tuesday reinstated all the suspended nurses – but still filed written warnings in their employment records, California Nurses Association/National Nurses United (CNA/NNU) announced.
While the nurses welcome the opportunity to get back to work during this pandemic, they will continue to fight for proper personal protective equipment (PPE) and stand up against the disciplinary actions. The nurses want PPE that provides airborne, droplet, and contact precautions against the virus, as required by Cal-OSHA standards.
Last week, the nurses refused to enter COVID-19 patients' rooms without N95 respirators after doctors agreed the surgical masks provided by the hospital did not provide adequate protection and a coworker contracted the virus. After the nurses took a collective stand, the hospital opted to provide them N95 respirator masks. 
"We are being disciplined for doing what was the right thing to do: protect the safety of our patients, our community, and the nurses," said Jack Cline, RN. "After our actions, the hospital changed its policy to provide N95 respirators to RNs taking care of COVID-19 patients, but somehow they are still trying to intimidate and retaliate against us for speaking out for the critical protective equipment that we need."
"I am so upset right now," said Chelsea Halmy, RN after learning that disciplinary letters were filed against her and the other suspended nurses. "I asked, 'You are punishing us for standing up for our safety?' The manager said we are being punished for being insubordinate and not following a direct order. But I say, since they changed the policy, we were right in our demand all along. We should not be punished for standing up for what is right." 
The hospital announced its decision to reinstate the RNs just hours after more than 60 vehicles took part in a community caravan in solidarity with the nurses. Tuesday's action was one of several over the last few days showing community support for the nurses. The case has garnered national attention since the RNs went public with their story.
In addition to wanting these disciplinary letters rescinded, the CNA/NNU represented nurses are also demanding: 
Transparency from their employer about the hospital's inventory of PPE

The establishment of a committee of RNs appointed by nurses to be on the hospital's

COVID-19 pandemic task force

Hotel vouchers for nurses who don't want to infect their family members

That the hospital grant RNs workers' compensation claims for COVID-19 and

That President Trump fully

invoke

the Defense Production Act to mandate manufacturers to produce PPE here in the U.S.