Press Release
Statement by CA Nurses on Decision By Assembly Speaker Rendon to Block Healthcare Reform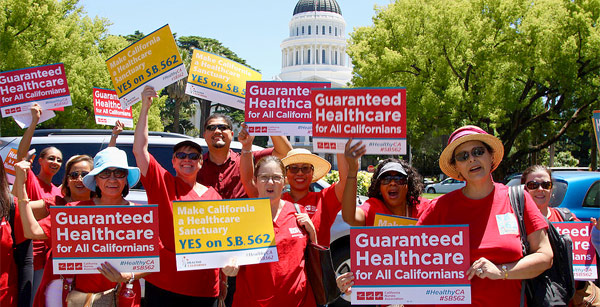 The California Nurses Association condemns the decision by Assembly Speaker Anthony Rendon to destroy the aspirations of millions of Californians for guaranteed health care without being bankrupted or forced to skip needed care.
 
Announcing this decision at 5 p.m. on a Friday afternoon is a cowardly act, developed in secret without engaging the thousands of Californians who have rallied to enact real health care reform.
 
Speaker Rendon's decision is especially ironic given the pending action by the U.S. Senate to withdraw health coverage for millions of Americans, including Californians, and drastically increase costs for tens of millions more of the most ill among us.
 
Acting in secret in the interests of the profiteering insurance companies late Friday afternoon abandons all those people already threatened by Congress and the Trump administration.
 
The people of California are counting on the legislature to protect them now, not sometime next year, and as polls have shown Californians support this proposal by a wide majority. A solution to this health care emergency could be at hand; Speaker Rendon is standing in opposition.
 
Thousands of Californians have been in motion for guaranteed health care. They are not finished.