Press Release
State Fines Sutter/Alta Bates $71K for Willful Failure to Safely Isolate Potential TB Patients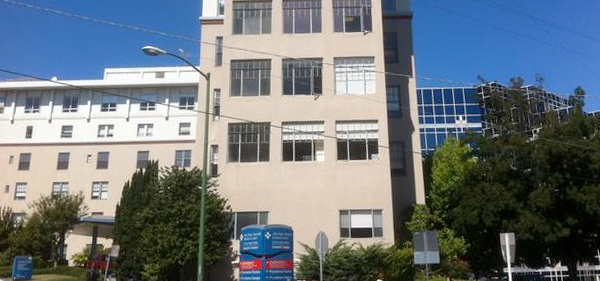 California's Division of Occupational Safety and Health (Cal/OSHA) has fined Sutter corporation's Alta Bates Summit Medical Center $71,275 for willful safety violations for placing two dozen suspected tuberculosis patients in airborne isolation rooms that were inoperable, potentially exposing scores of staff, other patients, and visitors to exposure for TB or other serious infectious diseases.
For Sutter's Alta Bates Summit hospital, this is just the latest in a series of workplace safety incidents that also included a 2012 fine of $84,450 for willful misconduct in dangerously exposing staff to a serious illness that resulted in permanent disabilities for a respiratory tech and an Oakland police officer, and sewage failures in January 2013 that featured human waste dripping through the ceiling.
Sutter RNs will discuss the latest case in a media availability Wednesday at 4 p.m.
What:    Media Availability with Alta Bates Summit RNs on Latest Safety Violation
When:   Wednesday, March 25, 4 p.m.
Where:  Alta Bates Summit Medical Center Pavilion, 350 Hawthorne St. at the corner of Summit St., Oakland, CA
In the latest case, during a two-month inspection over the last two months of 2012, Cal/OSHA found that Sutter placed 23 patients believed to have aerosol transmissible diseases, suspected to be TB, in "isolation" rooms at Sutter's Oakland hospital that failed to meet state regulatory standards. In other words, they failed to ensure negative pressure to prevent venting potentially infectious air that could have spread the disease to nurses, other employees or other patients.
Sutter has agreed to a stipulated settlement with Cal/OSHA to pay the fine. Yet the hospital has no firm deadline for rebuilding the isolation room in Summit's intensive care unit, which is still housed in the old hospital facility. The ICU unit in the old facility does not even have functioning toilets and instead uses commodes. There are no intensive care isolation rooms in the newly opened hospital wing.
Nurses note that Sutter has ample resources to ensure public safety. Sutter has recorded nearly $3.5 billion in profits over the past five years.
Further, Sutter needlessly exposed nurses and other healthcare workers to life-threatening diseases by not ensuring it had a sufficient number of Powered Air Purifying Respirators (PAPRs), protective head and neck equipment, to guarantee nurses and other caregivers can safely care for patients with certain dangerous infectious diseases. Under updated Cal/OSHA regulations adopted in November at the urging of the California Nurses Association, all hospitals must have a sufficient number of optimal PAPRs on hand to protect nurses caring for suspected Ebola patients.
"It is unconscionable that Sutter once again demonstrated a callous lack of safety precautions that placed the health and safety of others at risk. Sutter's disgraceful record, and obvious cavalier attitude as a repeat offender in workplace safety protections raise serious concern about what other safety standards they are violating," said CNA co-president Zenei Cortez, RN.
"As the Ebola crisis in recent months has reminded us, the incidents of infectious diseases are increasing. It is critical that all hospitals have fully functioning isolation rooms to protect public safety or epidemics can easily spread out of control," Cortez said.
The Cal/OSHA fine is the state's maximum penalty for a willful violation, and an indication that Sutter was slapped with the more serious fine because management officials apparently knew they did not have a functioning negative pressure isolation room, but failed to notify nurses, other staff, or patients.
Ironically, state investigators discovered the isolation room violation while on site to investigate Sutter's other recent major safety transgression, the failure to report a deadly case of meningococcal disease to local public officials, and failure to notify employees exposed to the contagion "in a timely manner."
In that case, an extremely ill patient was brought to the same hospital in Oakland in December, 2009 after being found unconscious at home in bed. Police had broken into his apartment at his family's request, found him and called for paramedics who brought him to the ER.
Though bacterial meningitis was suspected, and hospital officials received reports from the lab tests that strongly suggested meningococcal disease, they failed for several days to notify Alameda County Health Department officials, their own employees who had been working in the ER, or the Oakland Fire Department and the Oakland Police Department to advise that the fire fighters and police officers who were the first responders had been exposed.
According to public records, subsequently, a respiratory tech and an Oakland police officer were infected. The tech suffered hearing loss and other permanent injuries and was no longer able to work in his position or full time. The infected officer also suffered permanently disabling effects, and is now on disability retirement.