Press Release
Santa Clara County Warns HCA that Regional Hospital May be Jeopardizing its Trauma Status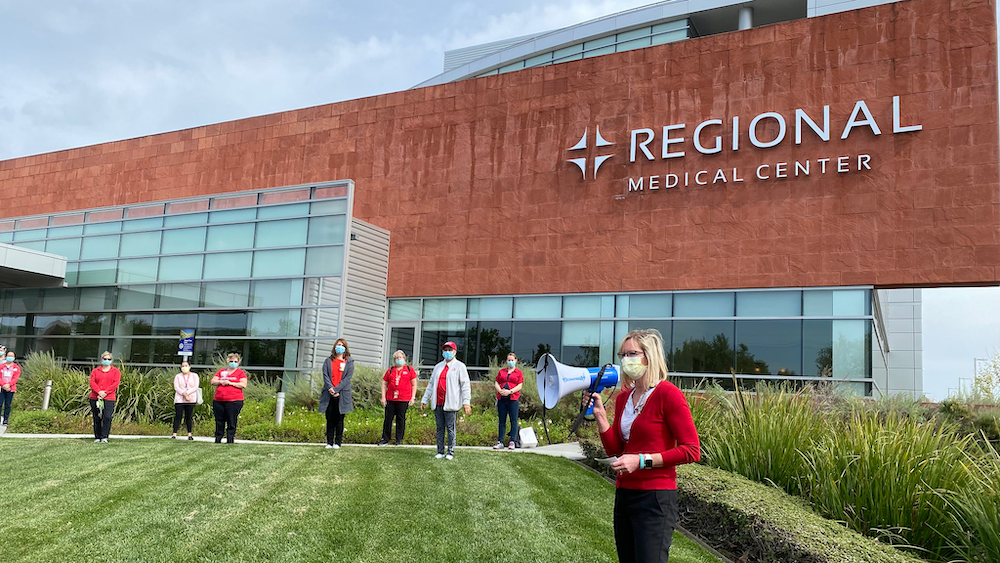 Santa Clara County has informed HCA and Regional Medical Center of San Jose (RMC) that it may be jeopardizing its Level II Trauma designation agreement with the county as a result of its closure last weekend of its maternal-child health services.

In a letter sent May 29 to Regional CEO Tomi Ryba, Santa Clara County Counsel James Williams and Deputy County Counsel Wesley Dodd asked for written, detailed specific assurances by June 5 of how the hospital intends to now meet the requirements.

If HCA and Regional fail to provide those assurances, Williams and Dodd warned, "the County may invoke its rights" under RMC's agreement with the county to impose sanctions up to "termination" of that designation.

The  designation agreement, the letter noted, "requires RMC to comply with all Trauma Center Standards set forth in the California Health and Safety Code and California Code of Regulations "including but not limited to providing obstetric/gynecologic services staffed by qualified specialists." Additionally, the hospital must provide trauma medical and physician services as required and the ability to transfer patients to other facilities when medically appropriate.

"It is not clear how RMC will maintain compliance" with these requirements, Williams and Dodd wrote. They cite the layoff of all staff  "specializing in obstetric/gynecologic services" with the closure of Women's Services. "Further it appears RMC may be unable to provide medically necessary emergency services" including fetal heartbeat monitoring to pregnant trauma patients who present in RMC's emergency department.

For several weeks, nurses have raised similar concerns, warning that with the closure expectant mothers arriving in the ER will be assigned to nurses who do not have the validated clinical competency to safely care for laboring women and their fetus.

That is particularly a concern, nurses have said, in the event of complications, which can rapidly turn life-threatening, especially with the lack of fetal monitoring in the ER and the elimination of neonatal care. Transferring a patient in distress to another hospital along San Jose's congested roads also delays timely care.

"To protect East San Jose women and families who have long counted on this hospital for birthing care, HCA should demonstrate its commitment to the community by restoring full maternal-child care, at Regional," said California Nurses Association President Malinda Markowitz, RN.