Press Release
San Jose HCA RNs to Raise Concerns Over Women's Services Closure to Supervisors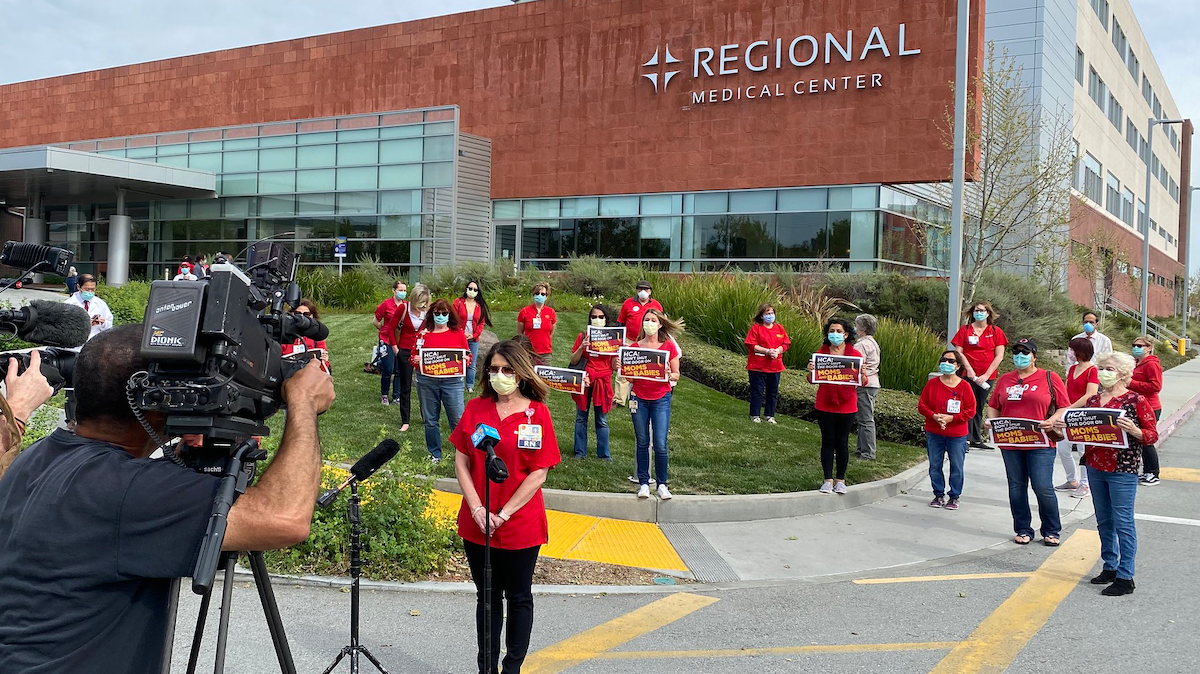 HCA's Regional Medical Center of San Jose registered nurses will bring their concerns over the pending closure of maternal health services to the Santa Clara County Board of Supervisors meeting Tuesday being held virtually (http://sccgov.iqm2.com/citizens/default.aspx?frame=no). They are expected to talk at about 10 a.m.. during the public comment session.

The RNs have warned for weeks about the harm to expectant mothers and their newborns with the date of the shutdown of prenatal and postpartum care, labor and delivery, and neonatal intensive care now just weeks away.

"This irresponsible closure could not come at a worse time for the thousands of our community residents who depend on this critical care," said Maureen Zeman, a labor and deliver RN at Regional in a statement last week.

Santa Clara Supervisor Dave Cortese last week requested Clara County Public Health Director Dr. Sara Cody and County Executive Officer Jeff Smith April 29, Supervisor Cortese to "use your authority to enact an immediate moratorium on the closure of any hospital within Santa Clara County as well as the closure of any vital services within those hospitals."

California Nurses Association/National Nurses United President Malinda Markowitz, a San Jose resident, has called the closure "disgraceful," warning it would put mothers and infants at risk.

Among the nurses' concerns:
East San Jose residents continue to need the services. The number of births, C-Sections, and maternal health patient discharges at Regional in 2019 was the highest in five years.

The closure targets low and moderate-income families, and Latinos, African Americans, and Asian Americans in disproportionate numbers, who are traditionally medically underserved, and will not easily access alternative maternal health care services.

San Jose has among the worst traffic congestion in California, and the travel time to obtain timely care especially for laboring women can lead to unexpected, and dangerous outcomes.

Many of the women may end up giving birth in Regional's emergency room where staff does not have the specialized clinical expertise and training for labor and delivery.

In the Regional ER,

the mothers and their newborns risk exposure to patients infected with the coronavirus which also threatens to spread the virus in a continuing pandemic to others.

HCA has ample resources to maintain the services.

Over the past decade, HCA has made more than $25 billion in profits. NNU also estimates that HCA has received $835 million in additional federal funding from the COVID-19 stimulus bill.