Press Release
RNs at San Joaquin General Hospital to Hold Two-day Strike March 5 and 6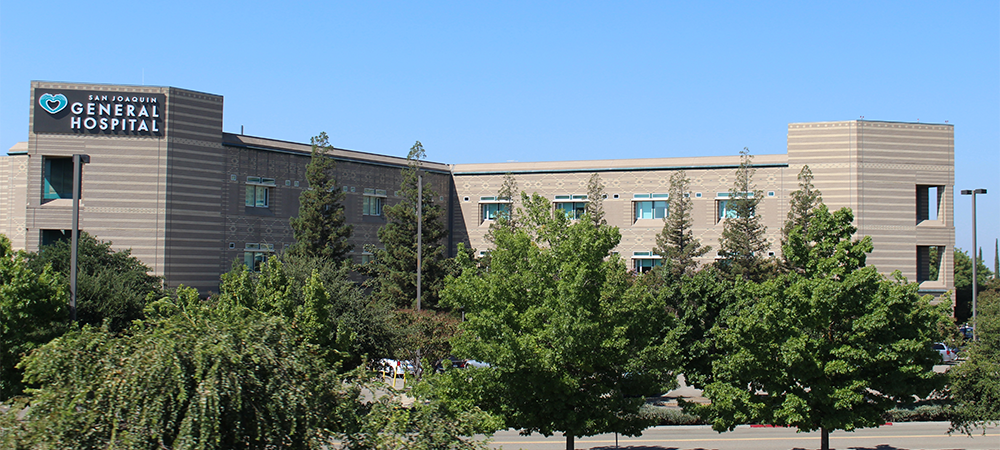 Registered nurses at San Joaquin General Hospital in French Camp, Calif. intend to go out on strike Thursday, March 5 and Friday, March 6, citing an impasse in contract negotiations as nurses continue to fight for safe patient staffing and the recruitment and retention of experienced nurses, announced California Nurses Association (CNA). The nurses note it is irresponsible of the county to fail to come to a contract agreement at this time when bedside nurses are critically needed to address the coronavirus crisis.
"The nurses at San Joaquin General Hospital know what it is like to face a dangerous nurse staffing crisis, as we lived through it in the not-so-distant past," said Kelly Mertz, a registered nurse in the trauma department. "We worked with the county to improve working conditions and we have seen those protections translate into better retention and recruitment of experienced nurses who are serving our community. Unfortunately, the county now wants to eliminate many of these improvements, and we know these changes will drive away experienced nurses, which has a negative impact on our patients." 
San Joaquin County is not only unprepared for COVID-19 virus patients, but has failed to respond to the union's simple requests addressing safety protocols for registered nurses.
The nurses have been negotiating with San Joaquin County management and the Board of Supervisors for the past 15 months for a new contract. The county's current contract proposal includes changes that would require nurses to work in units outside their field of expertise. 
"I treat some of the tiniest and most critically ill infants," said Vicky Hoge, a registered nurse in the pediatric intensive care unit. "Our patients and their families depend on us to come to the bedside with the expertise to care for these very fragile patients. This proposed contract would have nurses working outside their field of expertise. What the county is proposing would erode the quality of care we provide the community. Our patients deserve better, and our community deserves better."
San Joaquin General Hospital struggles to retain experienced nurses in part because wages at the hospital are far below area standards. According to the county, 375 nurses left the hospital from January 2016 through August 2018. According to the county's training cost analysis, retraining nurses for those positions would cost more than $8 million. In addition, the county spent more than $43 million dollars on travel nurses and temporary staff from January 2016 through December 2019.
Nurses say the public resources the county is wasting on leveraging an unnecessary labor dispute should be directed toward caring for patients and safe staffing, not to undermine the nurses who take care of the San Joaquin County community. 
"It makes no sense for the taxpayers of San Joaquin County to be subsidizing a revolving door of nurses at this hospital," said Marisa Lozano, a registered nurse in the oncology unit. "It would be far more fiscally responsible to retain the nurses who live in our community and keep them and their families here, where they can care for their friends and neighbors."
The strike is scheduled to start on Thursday, March 5 at 7:00 a.m. and to end on Saturday, March 7 at 6:59 a.m.
California Nurses Association represents 740 nurses at the hospital.  
CNA has 100,000 members and is affiliated with National Nurses United, the largest and fastest growing union and professional association of registered nurses in the United States with more than 150,000 members nationwide. CNA/NNU plays a leadership role in safeguarding the health and safety of RNs and their patients and has won landmark legislation in the areas of staffing, safe patient handling, infectious disease, and workplace violence prevention.