Press Release
RNs to Provide Medical Care to Asylum Seekers As Feds Reveal More Child Deaths in U.S. Custody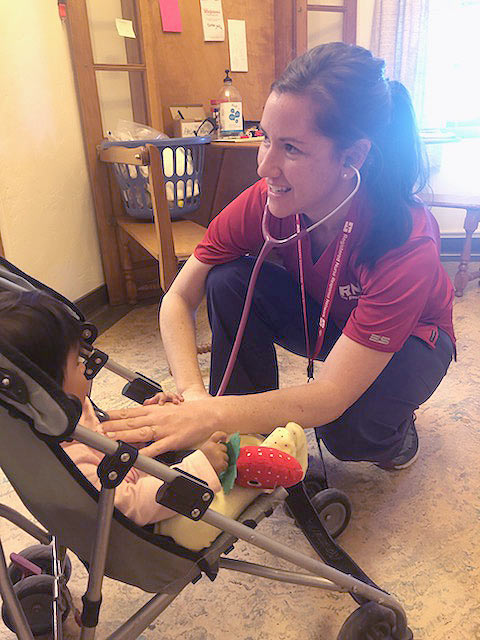 Registered nurses with the Registered Nurse Response Network (RNRN) will return to Tucson, Ariz. this weekend to provide critical medical aid to asylum seekers. RNRN, a disaster-relief project of the California Nurses Foundation (CNF) and National Nurses United (NNU), is working with Casa Alitas, a shelter operated by Catholic Community Services of Southern Arizona, as hundreds of migrants are expected to arrive this weekend.
 
"As a mother of multicultural children, I personally have had to make difficult decisions to keep my family intact based on immigration policy," said Lacey Diaz, an RN from California who is volunteering for the first time with RNRN. "I understand the sense of obligation that migrant parents feel to do whatever it takes to remove their children from an unsafe environment with poverty-stricken conditions.  As an RN, I feel blessed to have the opportunity to volunteer my services to the asylum seekers on their journeys."
 
The nurses are deploying to Tucson just days after federal officials announced that another teenager has died in U.S. custody. Sixteen-year-old Carlos Gregorio Hernandez Vasquez of Guatemala died Monday after being held in a Texas detention center for a week. Hernandez had been diagnosed with the flu but had not been hospitalized. He was the fifth migrant child to die in federal custody in recent months. A sixth child, a 2-year-old boy, died on May 14 after he and his mother were released from custody and after he spent weeks at a children's hospital in El Paso.
 
Nurses from previous RNRN deployments to Tucson have shared their concerns about the treatment of detainees, noting that many reported having their medications taken from them, and shared stories of inadequate medical care while in custody.
 
Nurses report that many migrants show signs of PTSD, trauma, dehydration, and exhaustion, as well as cold and flu symptoms.
 
Some of the migrants' deteriorated medical states appear to have been exacerbated by unhealthy conditions while in federal detention. Migrants have told RNRN volunteers that they were housed in fenced cages with concrete floors and cold temperatures without adequate bedding or clothing for warmth. Many migrants described a lack of sufficient food and water available for them in federal detention facilities.  
 
Ada Bajada, a registered nurse from San Francisco, says she feels compelled to provide care to the asylum seekers because of her own history "It is important for me to go to Tucson because my family is from El Salvador. We came over when I was 10 months old because of the civil war, so the story of these asylum seekers, is my story."  
 
RNRN began sending teams of nurses to Casa Alitas in February. Since the first RNRN deployment to Tucson, the shelter has provided care to some 8,000 migrants.
 
RNRN volunteer nurses have cared for thousands of patients during disaster relief and humanitarian assistance deployments that include the South Asian tsunami (2004); Hurricanes Katrina and Rita (2005); the Haiti earthquake (2010); Super Typhoon Haiyan/Yolanda (2013); Continuing Promise with the Department of Defense (2010, 2015); Hurricanes Harvey and Maria (2017); Volcan de Fuego Relief in Guatemala (2018), Hurricane Michael (2018); and the Camp Fire in Butte County, Calif. (2018); and ongoing deployments to the Arizona border to provide medical care to asylum seekers (2019).