Press Release
RNs to Deploy to Tucson, Arizona to Provide Care to Migrants and Asylum Seekers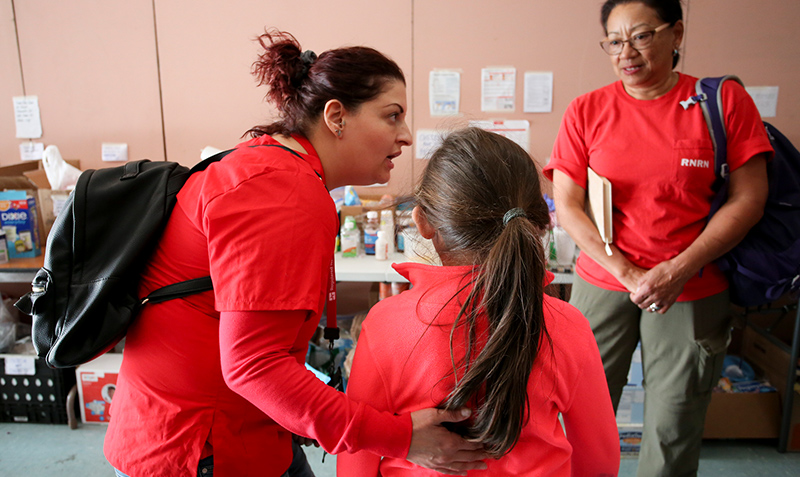 The Registered Nurse Response Network (RNRN), a disaster-relief project of the California Nurses Foundation and National Nurses United,is sending a team of volunteer nurses to Tucson, Arizona to assist in providing basic medical support to migrants and asylum seekers. National Nurses United (NNU) is concerned that many of these migrants, including families and unaccompanied children, need medical care after their long and arduous journey and detention in federal facilities that have come under intense scrutiny following the deaths of two children.
The New York Times reported detainees are being held in frequently cold facilities, without receiving adequate care, and subject to influenza, respiratory distress, and dehydration.
In December, the deaths of an 8-year-old boy and a 7-year-old girl, both migrant children who were in U.S. custody, prompted NNU to condemn the presidential administration policies that failed to provide humanitarian assistance to those seeking asylum from violence in their home countries.
"Being the daughter of a migrant parent myself, this has been an issue dear to my heart," said Sonia Torres, an RN from San Antonio, Texas. "When I found the opportunity to provide care to those seeking asylum and crossing the border for a better life, I jumped at the chance to provide holistic care for these families."
RNRN will be working at a shelter operated by Catholic Community Services of Southern Arizona, which has cared for over 2,000 migrants since October 2018. Shelter workers say they expect large numbers of migrants to be released on Friday afternoon.
The shelter medical staff say they are seeing many migrants show signs of PTSD, trauma, dehydration, exhaustion as well as cold and flu symptoms.
"I feel like the primary role for nurses is to identify people who need support, medical or otherwise, and to provide it," said Kate Nelson, an RN from Santa Fe, NM. "I'm going to Tucson because there's apparently quite a significant need and this is an opportunity to rise to it."