Press Release
Registered Nurses to Meet with Senators to Demand Protections for Frontline Health Care Workers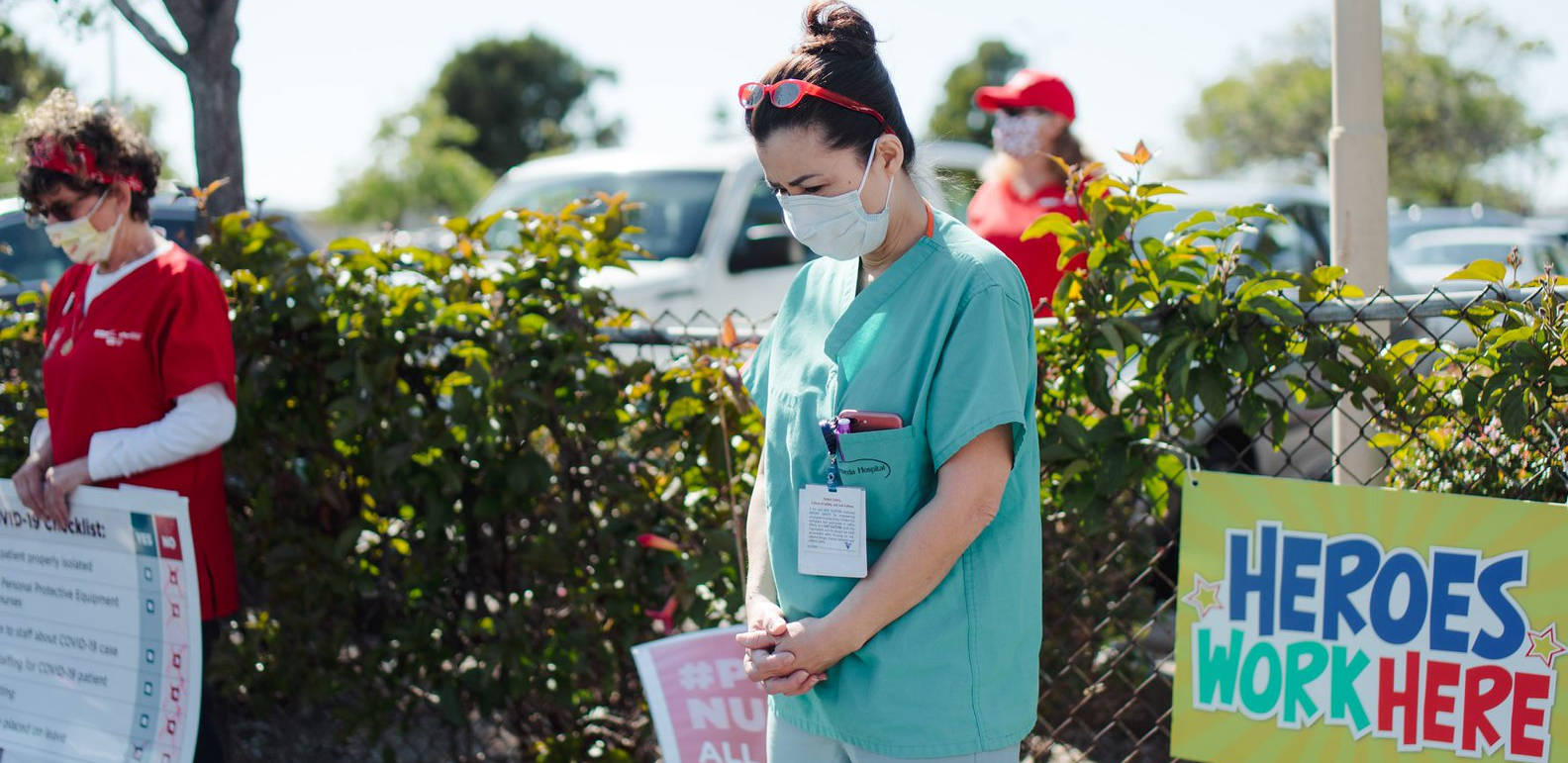 Nurses will meet virtually with U.S. senators starting tomorrow as part of their annual Lobby Days events about winning an emergency temporary OSHA infectious diseases standard, which would require optimal personal protective equipment (PPE) for front line health care workers, and to urge Congress to mandate the use of the Defense Production Act of 1950 to mass produce and procure needed PPE, plus ventilators and other medical equipment, announced National Nurses United (NNU) today.  
"Nurses have been on the front lines of the COVID-19 crisis for months, demanding the optimal PPE, including N95 respirators, for all frontline health care workers," said NNU Executive Director Bonnie Castillo, RN. "We are coming together now to tell our senators what it looks and feels like when we don't have that PPE, when we are told to wear a surgical mask or even a bandana knowing full well that they do not protect us from infection, when we have to live away from our families because we are afraid of infecting our loved ones. Bedside nurses' powerful personal stories underscore our call for Congress to act immediately to get optimal PPE into nurses' and other health care workers' hands now."
Despite the hurdles of shelter-in-place and social distancing orders, as well as the intense workload that many nurses are currently bearing, NNU nurses have adapted and figured out how to use new platforms to make their demands heard on Capitol Hill.
At health care facilities across the country, many nurses and other healthcare workers are caring for suspected and confirmed COVID-19 patients without the use of appropriate PPE. This not only puts nurses at risk of exposure, but is putting their other patients, coworkers, families, and communities at risk as well. Further, nurses and other health care workers cannot care for patients if they are sick, and we risk the collapse of our health care system if we don't ensure these health care workers are protected.
The Trump administration and U.S. Congress need to immediately guarantee that frontline nurses and other health care workers have the PPE they need to care for their patients during this pandemic.
NNU has reached out to senators in more than 20 states, including Arizona, California, Colorado, Florida, Georgia, Illinois, Iowa, Kansas, Kentucky, Maine, Maryland, Minnesota, Missouri, Nevada, New York, North Carolina, North Dakota, Ohio, Texas, West Virginia, and Wisconsin. The virtual meetings will take place starting April 15, and will continue over the next few days.