Press Release
Registered Nurses to Hold a Formal Farewell Ceremony to Mark the Closing of L.A.'s Historic St. Vincent Medical Center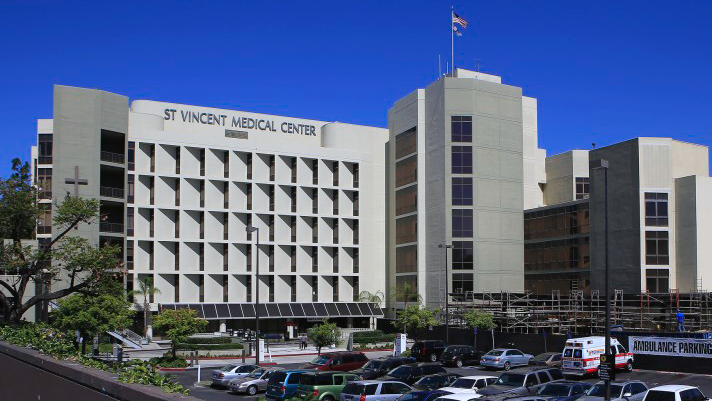 RNs
 

Fear the Closing of the Hospital will Put Community at Risk

Registered nurses and community members, along with local clergy will gather at St. Vincent Medical Center (SVMC) on Tuesday, January 21, 2020 to hold a formal farewell ceremony as the historic hospital closes its doors.

"As the doors close on St. Vincent Medical Center, we are deeply saddened to mark the end of a long and rich tradition of caring for the most vulnerable and underserved people in this community," said Deborah Burger, president of National Nurses United. "We areextremely disappointed that the bankruptcy judge allowed this hospital to close even though the current owner, Verity Health System, failed to comply with state notification laws. Furthermore, we are gravely concerned about the future health and well-being of the 3 million people who live in the hospital service area, who will no longer have the emergency or other medical services that SVMC provided."  

What: Farewell Ceremony - Blessing and Prayer

Where: Front Entrance of St. Vincent Medical Center

   2131 W. 3rd St., Los Angeles

When: Tuesday, January 21, Noon to 2 p.m.

SVMC was established by the Daughters of Charity in 1856 as the first hospital in Los Angeles with a stated mission to serve the sick and the poor. The hospital continued to serve primarily low-income patients until its closing.

"We who dedicated our lives to caring for patients at St. Vincent are proud of the care we provided and the work we did to supportour community," said Debbie Cuaresma, a retired registered nurse who worked at SVMC for 40 years and a current California Nurses Association (CNA) board member. "The RNs at St. Vincent played an important role caring for those who needed care, and for bringing the California Nurses Association to Southern California. We know that with union protections, we were able to advocate fiercely for our patients to ensure they received the very best care possible."

The nurses learned on January 6, 2020 that Verity intended to close the hospital and its emergency room within a week. CNA filed anopposition with the U.S. Bankruptcy Court, Central District of California- Los Angeles Division to prevent the closure of SVMC. CNA argued that the closure would present a grave public safety risk and that Verity failed to follow state laws including the statute that requires a 90-day public notification before the closure of a medical facility that provides emergency medical services. Despite the CNA opposition, the bankruptcy granted Verity's motion to close SVMC.

The California Nurses Association has 100,000 members and is a founding member of National Nurses United, the largest and fastest growing union and professional association of registered nurses in the United States with more than 150,000 members nationwide. CNA/NNU plays a leadership role in safeguarding the health and safety of RNs and their patients and has won landmark legislation in the areas of staffing, safe patient handling, infectious disease, and workplace violence prevention.