Press Release
Registered nurses endorse Proposition 16 to restore affirmative action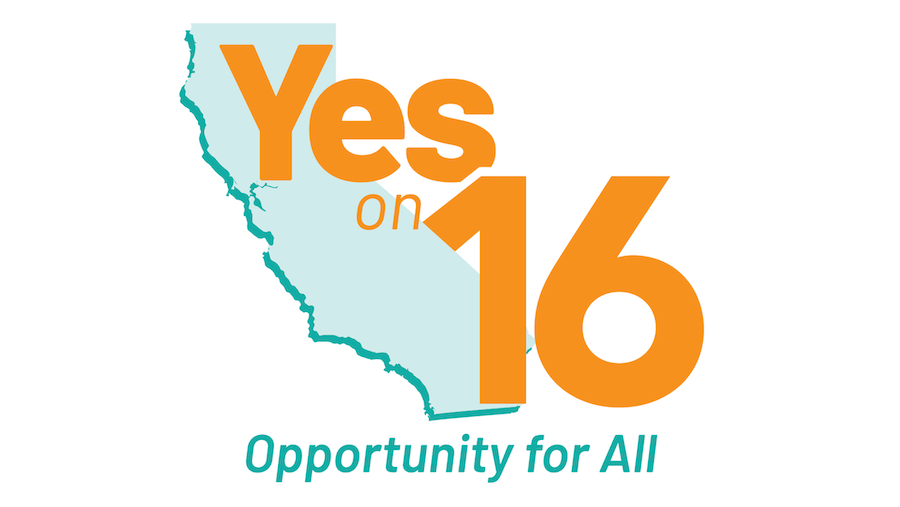 Key step for equal opportunities, justice for all Californians
The California Nurses Association (CNA) today announced its endorsement of Proposition 16, a constitutional amendment to restore the ability to implement affirmative action in public employment, public education, and public contracting in California.
"As nurses, we see every day how race, wealth, employment, and education intersect to affect the health of our patients," said CNA President Cathy Kennedy, RN. "We know these social determinants of health can mean the difference between life and death for our patients, we have seen that very clearly as we look at how COVID-19 has ravaged our Black, Latinx, and Indigenous communities. That is why we are standing up for Proposition 16, which will overturn California's ban on programs that promote equality. We know opening up economic and educational opportunities to all Californians will lead to a healthier California."
Proposition 16 would repeal Proposition 209, which in 1996 banned affirmative action programs in California, promoting racial discrimination in particular, and also undermining equal opportunities and access for women as well.
"For over a quarter century, BIPOC (Black, Indigenous People of Color) communities have lost equal opportunity programs," noted Stephanie Roberson, CNA director of government relations. "Women-owned businesses have lost more than $1.1 billion a year since the repeal. This is a critical first step in dealing with structural racism that is prevalent in what is supposed to be the land of golden opportunity. These backwards policies have had a calamitous effect on women and people of color." 
Assembly member Shirley Weber, author of ACA 5, the bill that put Proposition 16 on the ballot, has said that the COVID-19 pandemic "as well as recent tragedies of police violence, is forcing Californians to acknowledge the deep-seated inequality and far-reaching institutional failures that show that your race and gender still matter."
In a letter supporting ACA 5, CNA noted that COVID-19 "has forced Californians to confront California's deep-seated inequality and far-reaching institutional racism. We have seen disproportionately high infection and death rates among African-Americans and Latinos, record job loss for nonessential employees in communities of color and the shuttering of minority-owned businesses across the state. California's ban on affirmative action after the enactment of Proposition 209 in 1996 prevents state leaders from taking active measures to address the root causes of these inequities."
This past Saturday, delegates to the 2020 CNA/NNOC Convention passed a resolution calling for racial justice that endorsed affirmative action as part of a societal priority to repair the legacy of slavery and decades of segregation that created the persistent enormous wage-and-income gap and widespread racial disparities that continue today.
Weber spoke to convention delegates Saturday, noting that under Proposition 209, "it has become a norm that we do not have equal opportunity and access in California." She noted a deep decline in Black and Latinx admissions to the University of California system, in public contracting, and in health care since the passage of 209.
"California medical schools by 1995 had made good progress in admissions, then [after 209], it just flattened and is not growing," said Weber, with a particularly harmful impact on communities of color, which often now endure "health care deserts."
To see the impact of Proposition 209, said Roberson in her introduction of Weber at the convention, "look who has benefited, who is in power, and who is discriminated against. Proposition 16 is a tremendous opportunity to reverse what we lost in 1996."
"Our state and local government must have the tools to address these barriers to equal opportunity in public education, public employment, and public contracts," said Weber. "We have to shape the California we want. All of us should feel a sense of pain when we see those without. All of us will be happier and healthier and safer when everyone has equal opportunity."