Press Release
Recording of National Nurses United COVID-19 Update Call Available on Website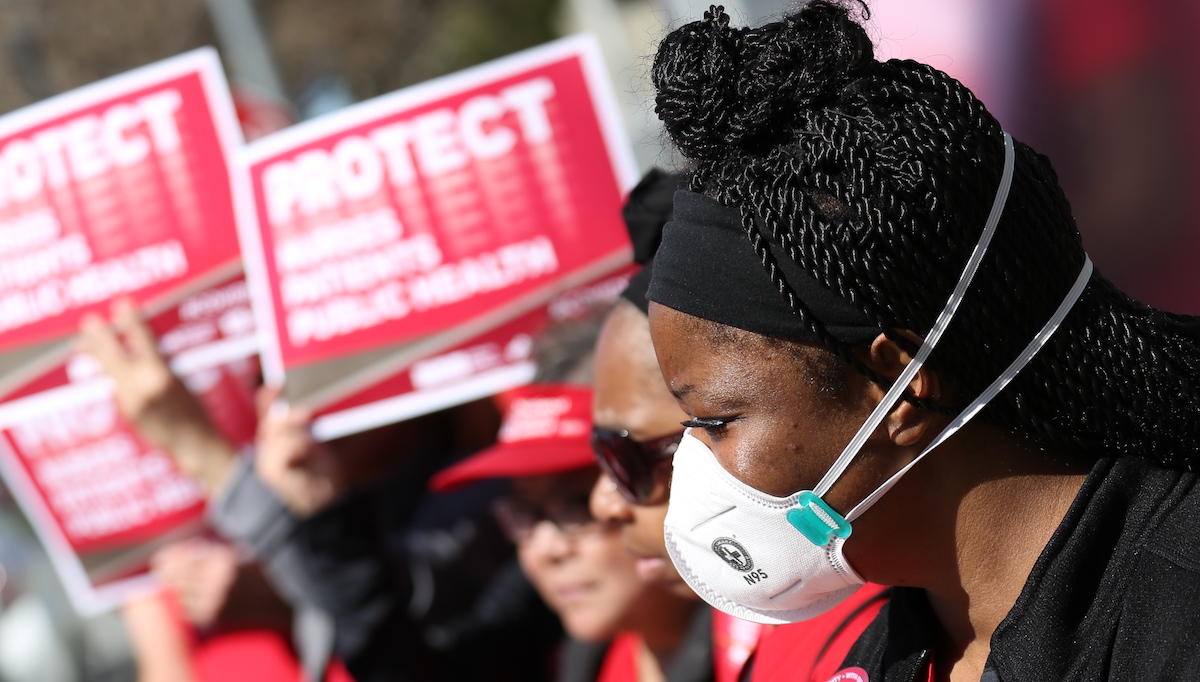 Thousands of nurses joined the COVID-19 update call earlier today. Due to the overwhelming response, it crashed the system. A recording of the National Nurses United (NNU) COVID-19 update call is now available on the union's COVID-19 Resources page.
As cases of COVID-19 continue to rise across the country, and the WHO declares the outbreak a pandemic, National Nurses United (NNU), the country's largest nurses union, has recorded information to brief nurses on COVID-19 preparedness and practices based on the precautionary principle approach to infectious disease control. The recording covers what NNU and California Nurses Association (CNA) have been demanding of their employers and government agencies, and provide critical information on standards and protections nurses and other health care workers need to safely care for patients.
Last week, National Nurses United held a press conference to release the results of their national survey on hospital preparedness, which showed that the overwhelming majority of hospitals and health care centers are unprepared and unequipped to handle COVID-19. Yesterday, NNU led several actions across the country asking hospitals to listen to their demands.
On the recording:
National Nurses United (NNU) and California Nurses Association/National Nurses Organizing Committee (CNA/NNOC)
Bonnie Castillo, RN, NNU and CNA/NNOC Executive Director
Cathy Kennedy, RN, NNU Vice President
Trish Gonzalez, RN, NNU Nursing Practice Representative
Jane Thomason, NNU Lead Industrial Hygienist
Listen to the call here.
National Nurses United is the largest and fastest-growing union and professional association of registered nurses in the United States, with more than 150,000 members nationwide.