Press Release
Registered nurses at Emanate's Queen of the Valley and Intercommunity Hospitals ratify new four-year contract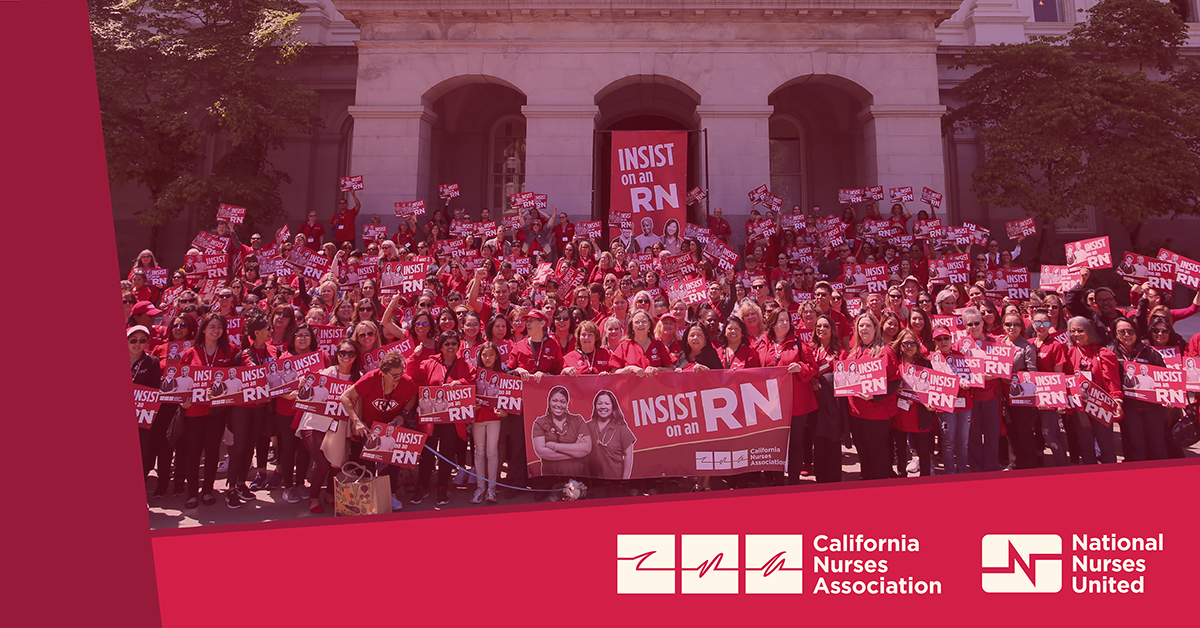 RNs say new agreement will increase patient safety and improve infectious disease protocols
Registered nurses at Emanate's Queen of the Valley and Intercommunity Hospitals, located in West Covina and Covina respectively, have voted overwhelmingly to ratify a new four-year collective bargaining agreement, announced the California Nurses Association (CNA) today.
"This last year has been so challenging for nurses, and our new infectious disease language will help protect us and our patients during all infectious disease outbreaks and as we continue to care for patients during this Covid-19 pandemic," said Chaniga Bahmanou, a registered nurse who works in the neonatal intensive care unit at Queen of the Valley Hospital. "Our new contract will help us to recruit and retain experienced nurses which will result in improved care for our patients and our community."
The new agreement includes:
Improvement in RN staffing and protection:
Emanate has agreed to assign dedicated nurses for meal and break relief, ensure safe staffing when floating (which requires competency for the level of patient care), and improve weekend staffing. The contract also includes a commitment by management to address workplace violence.
"We fought hard to protect nurses against violence in the workplace," said Crystal Johnson, an emergency room nurse at Intercommunity Hospital. "Now we have language that holds management accountable for providing the necessary protection and resources nurses deserve."
Improved benefits for retention and recruitment of experienced nurses:
Improved compensation with minimum wage increases of 14 percent across the four years.
Recognition of health care as a human right and a pledge to work to fight against racial injustice and health disparities:
Emanate has agreed to the continued discussion and evaluation of actions taken for improving access to health care for underrepresented communities and to advance hiring practices to provide equal opportunities to all qualified applicants from the communities that are served by the hospitals.
"Nurses are not heroes with superhuman abilities, but rather are skilled professionals who perform a vital service to the public and thus need to be adequately protected," said Bahmanou. "The new and improved contract prioritizes our commitment to safety on many fronts, from safe staffing to preventing and addressing workplace violence, to ensuring appropriate meal and break relief. With these protections, we will be able to provide the highest quality of care to our patients."
The Emanate nurses voted to join CNA in 2006. CNA currently represents some 500 registered nurses at Queen of the Valley and some 275 at Intercommunity Hospital.
The California Nurses Association/National Nurses United is the largest and fastest growing union and professional association of registered nurses in the nation with 100,000 members in more than 200 facilities throughout California and more than 175,000 RNs nationwide.