Press Release
President Preckwinkle's Budget Proposal Closes Southside Clinics and Hospitals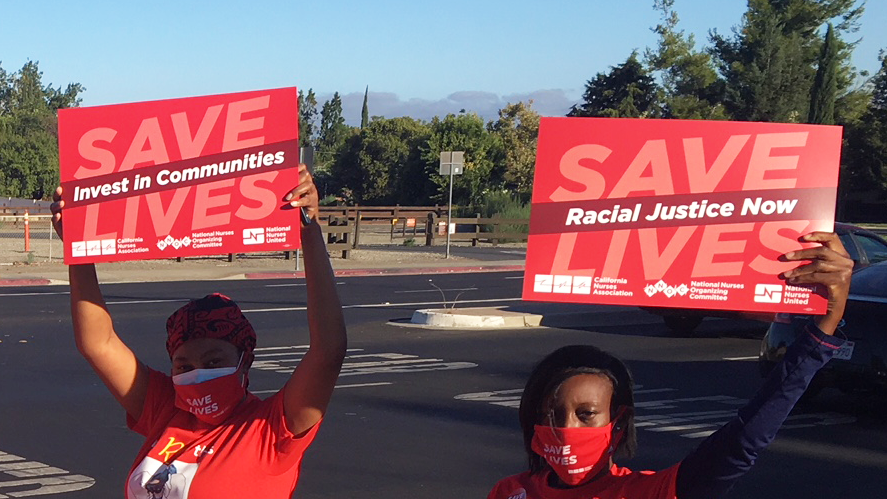 Health care unions and community leaders will protest Friday to denounce the austerity budget threatening Black, Brown, and Indigenous communities
CHICAGO, Ill. - With the recently announced closure of Mercy Hospital, cuts to services at Holy Cross and Jackson Park hospitals, and new threats to discontinue emergency services at Provident Hospital, labor and community organizations will hold a protest Friday Aug. 28 to decry Cook County's austerity proposals as an affront to Black communities.
Established in 1891, Provident Hospital was the first African-American owned and operated hospital in the United States, at a time when very few public or private hospitals welcomed Black people. It was the first and only training school for Black nurses at the time of its opening.
Cook County Health and Hospitals System also plans to shutter Woodlawn Health Center and Near South Health Center on the South Side of Chicago, with plans to merge their patient populations into Provident's forthcoming urgent care facilities. More than 130 health care jobs will be lost just as Illinois' COVID-19 caseload begins to surge once more.
Where: Provident Hospital, 500 E 51st St, Chicago, IL 60615
When: Friday, August 28, 2020, 12:00 p.m. - 1:00 p.m.
Who: National Nurses Organizing Committee (NNOC)/National Nurses United (NNU), Service Employees International Union (SEIU) Local 73, SEIU Healthcare, American Federation of State, County and Municipal Employees Council 31 (AFSCME), Teamsters Local 743, Kenwood-Oakland Community Organization
These cuts and closures are creating a health care desert on the southeast side of Chicago. "It is inconceivable to me that cutting health care services and access is even considered in the midst of a global pandemic that is disproportionately affecting Black and Brown communities," said Martese Chism, an RN case manager for Cook County Health and a board member of National Nurses Organizing Committee (NNOC), the union that represents Cook County RNs. "This, just two months after President Preckwinkle formally declared racism a public health crisis in the Chicago Tribune. It is life-threatening hypocrisy and we won't stand for it."
"It is irresponsible of the Cook County Health System to further reduce services on the South Side of Chicago," said Greg Kelley, president of SEIU Healthcare. "More than 175,000 Illinoisans may have lost their health insurance during the COVID crisis. Our communities will not survive a further reduction in services."
Debra Simmons, president of Teamsters 743 notes, "We call on board members to vote down this budget proposal. With the closures of MetroSouth, Westlake, and Mercy, the number of hospital beds in the planning district is now 101 beds short of the target required by the state. Now Provident Hospital is on the chopping block. Where does President Preckwinkle expect people to seek care?"
"The COVID pandemic has created both a health crisis and an economic crisis. It's the worst possible time to threaten cuts to the health care our communities need and the jobs of the essential workers who provide it," AFSCME Council 31 Executive Director Roberta Lynch said. "Cook County should focus its efforts on securing the federal aid that every state and local government across America needs to prevent devastating cuts and layoffs."