Press Release
Overwhelming Victory for Nurses at Community First Medical Center in Chicago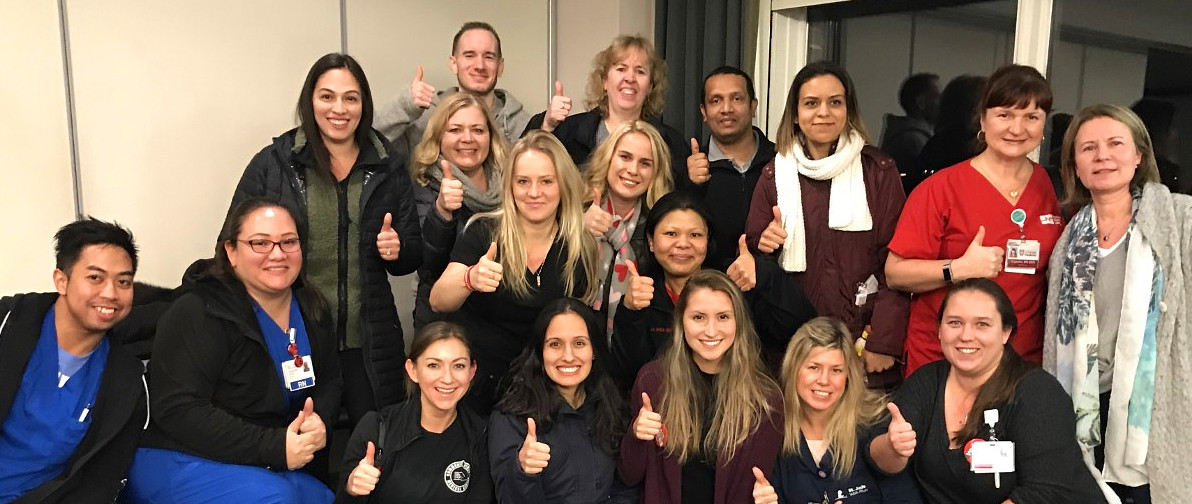 RNs vote by more than 90 percent margin to join National Nurses Organizing Committee/National Nurses United
Today, registered nurses at Community First Medical Center (CFMC) in Chicago voted overwhelmingly to join National Nurses Organizing Committee/National Nurses United (NNOC/NNU).
On Dec. 12, nurses at CFMC voted by margin of more than 90 percent in a secret ballot election conducted by the National Labor Relations Board to join NNOC/NNU, one of the fastest-growing unions for registered nurses in the nation. The vote is part of a groundswell of wins for the union over the past 13 months, during which RNs at UChicago Medicine Ingalls Memorial as well as hundreds of additional nurses at the University of Chicago Medical Center voted to unionize. With this vote, NNOC will have unionized nearly 1,100 nurses in the greater Chicago area over this period.
NNOC/NNU will represent some 320 RNs at the hospital.
"Joining the union means that we will now have a real voice in patient care decisions," said Kathy Haff, a registered nurse who has worked in the emergency department at CFMC for 27 years. "We can be better advocates for our patients and make sure we have a say when policies are implemented."
"We're so excited to be a part of NNOC/NNU," said Sue Patacek, an RN who has worked at CFMC for 33 years and is a member of the organizing team. "Now we will have a seat at the table and be able to effectively advocate for safe staffing and ensure high-quality patient care.
A key issue for the RNs in voting to join NNOC/NNU was the desire for a stronger collective voice on patient care issues, especially in improving safe staffing and ensuring that nurses have adequate medical supplies to care for patients. The nurses are also seeking consistent break coverage, fair and competitive pay, improved health benefits, and an end to unsafe "floating," that is, the assignment of nurses to units outside their area of expertise. All these steps will enhance retention and recruitment of RNs and guarantee quality patient care, say nurses.
The next step is for the RNs to elect a team of their colleagues to represent them in talks for their first collective bargaining agreement with hospital management.