Press Release
On Jan. 6 Anniversary, U.S. Democracy Still in Grave Danger, Necessitating Immediate Action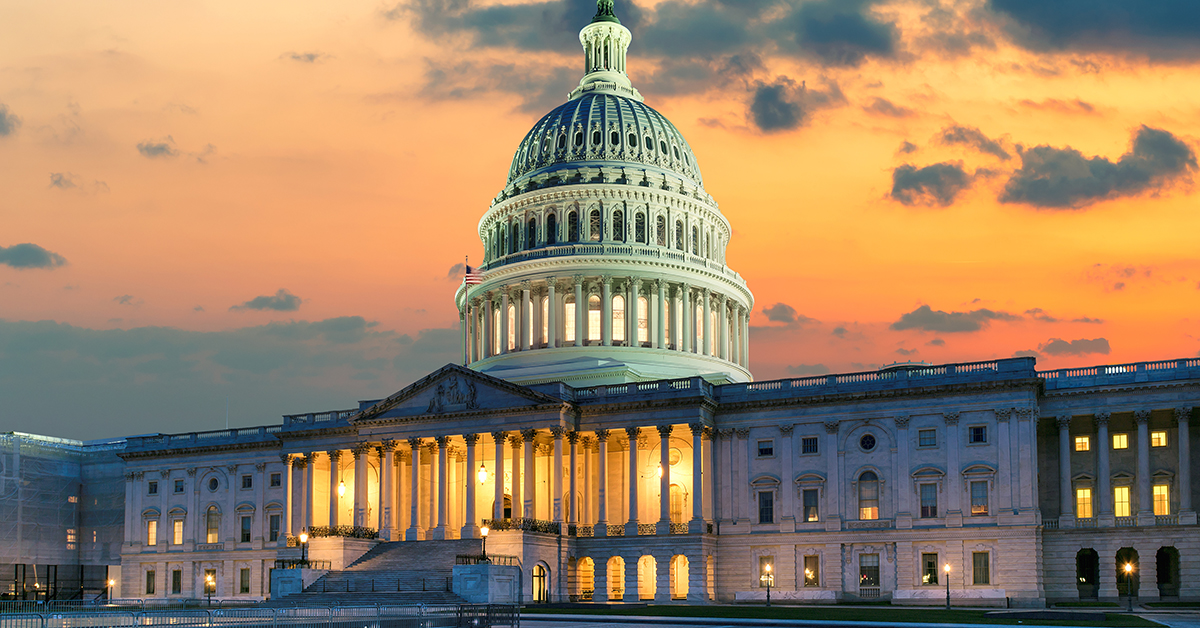 On the one-year anniversary of the shocking insurrection at the U.S. Capitol, National Nurses United joins with many across the country in warning that the threats posed by the attempted coup last year remain a clear and present threat to our democratic system of government.
NNU welcomes the ongoing work of the House Select Committee to Investigate the January 6 Attack on the United States Capitol. NNU calls for all of its findings to be fully reported and all the perpetrators of the attack, including those in Congress and the Trump administration who facilitated the attack, held to account. As NNU Executive Director Bonnie Castillo, RN said one year ago, this was an act of "sedition" and we must demonstrate that "no one is above the law."
"It is also imperative that we acknowledge the unresolved roots of this horrific assault on our nation, fueled by far-right, anti-democratic ideology, married with racism and a willingness by many of its supporters to use violence to achieve their goals, that continues to pose a substantial danger to all people in the United States," said NNU President Deborah Burger, RN.
"We must commit ourselves to not only repudiating the extremist conspiracy theories and rhetoric that drove this assault, but additionally to enact meaningful reforms at the federal and state levels to protect our democracy and our fundamental rights without which our nation cannot survive," Burger said. "Jan. 6, like Dec. 7 and Sept. 11, is truly a day that will live in infamy, one whose actions will be repeated unless we act."
"Priority number one is for the U.S. Senate to change its filibuster rules to allow for the passage of the voting rights bill to protect the 2022 mid-terms," Castillo continued, citing state laws passed over the last several months restricting the right to vote. "We applaud Majority Leader Schumer for scheduling this vote by Jan. 17 and strongly urge every senator to vote to change the Senate's antiquated rules to allow the voting rights bill to be passed into law. Given the repeated attacks on our elections by Republicans in multiple states, our very democracy hangs in the balance."
"Nurses know that we must have a basic commitment to a humane, multicultural society, premised on respect for everyone of all backgrounds, and a peaceful resolution and accommodation of political and cultural differences, and respect for our elections where everyone has the right to vote," added Castillo.
"That means full rejection of racism, sexism, anti-Semitism, Islamophobia, xenophobia, homophobia, and other attacks on people based on their ethnicity, sexual orientation, gender identity, or immigration status," Castillo said. "That is the only way we can begin to achieve the healing, the recovery, this nation so desperately needs."
Other signposts of the continuing danger include:
A Washington Post-University of Maryland poll finding that one-third of people in the United States believe violence against the government can be justified.
The refusal of many Republicans in Congress and state governments to repudiate the actions of Jan. 6 and the anti-democratic beliefs that led to it.
At least 19 Republican-controlled states have enacted 33 laws since Jan. 6 that will make it harder for people to vote, including a number of laws that would allow state officials to overturn elections and the will of the voters.
Nine states, with others pending, have passed legislation to censor education on the real history of slavery, racism, and white supremacy in the United States and persecute educators who do not conform.
National Nurses United is the country's largest and fastest-growing union and professional association of registered nurses, with more than 175,000 members nationwide.