Press Release
Nurses Welcome Move by City on Affinity – But Voice Strong Concerns on Upcoming Closure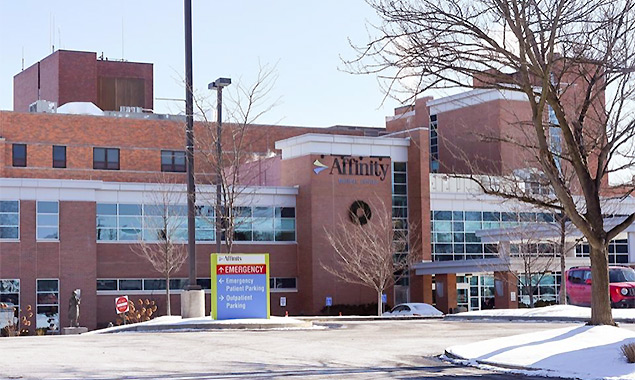 Nurses to Host Public Forum Saturday to Discuss Community Response
Affinity Medical Center registered nurses today welcomed the announcement that the city of Massillon will acquire the property and medical equipment of Affinity but expressed alarm that Quorum Health will be allowed to close the hospital as soon as February 11.
"We applaud the city for its initiative to save our community hospital, but any closure of this hospital, especially one that could last up to a full year, is a grave threat to our patients and all residents of this city and region, and that is why we need to begin to plan our next steps now," said Affinity RN Rose Ann Wilson.
"Quorum, and the prior owner Community Health Systems can not be left off the hook for squeezing profits out of Massillon and then abandoning our community," said Amy Pulley, RN. "The deplorable conduct of these large national corporations exemplifies all that is wrong with healthcare in our nation today."
"Quorum should be held accountable for its outrageous behavior. In addition, there still needs to be an operational plan to maintain continuity to protect patients, the community, and the rights of nurses and other employees," said NNU Co-President Jean Ross, RN.
The RNs, members of National Nurses Organizing Committee-Ohio/National Nurses United, will host a community forum Saturday, February 3 at 1 p.m. at the IBEW Local 540 union hall, 2333 Nave Rd., in Massillon. Some 800 people now work at Affinity, who would also be adversely affected by the closure, even if only temporary, a concern that should also be addressed, say the RNs.
At an emergency city council meeting Thursday night on the city settlement with Quorum, the Affinity RNs congratulated city officials for seeking a solution.
Affinity RN Stephanie Still noted that, "as nurses, we have a vision for what the future of healthcare can be. We know that when citizens have control and oversight that there is health security. We know that when anchor institutions such as hospitals are democratically run the benefits to the community can reach far beyond the walls of a hospital. Now, we have an opportunity to take back our health and make healthcare work to benefit all of us." 
"However, for our community to be successful, we need total transparency and inclusion of all stakeholders - the community, employees, patients, doctors our nurses —about the details of this proposed settlement with Quorum and planning for our future," Still said.