Press Release
Nurses Urge Appeals Court to Deny Bid to Quash El Paso Judge Samaniego's Covid-19 Safety Order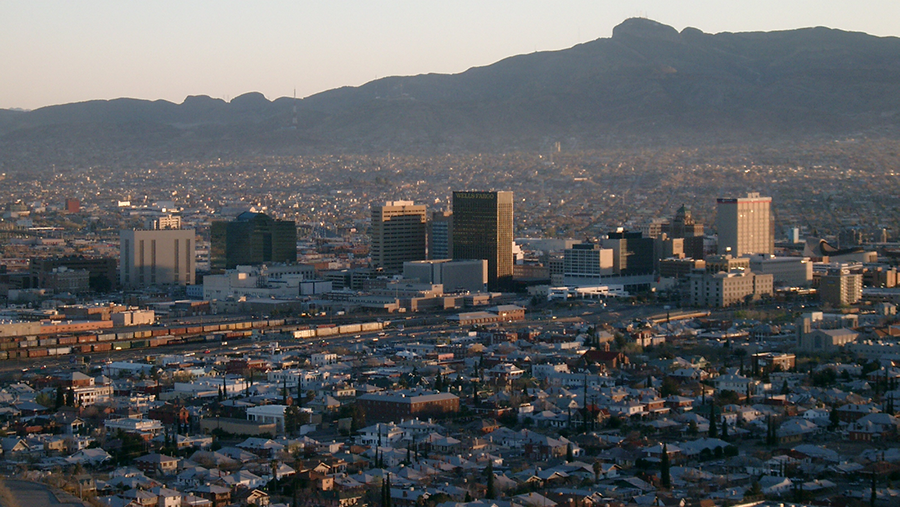 On behalf of its more than 2,000 registered nurses who work in El Paso County hospitals, National Nurses United late Wednesday urged the Eighth Court of Appeals to deny an effort by Texas Attorney General Ken Paxton to enjoin El Paso County's stay-at-home order to protect residents in the face of one of the worst surges of the Covid-19 pandemic in the U.S.
In an amicus brief to the Court, NNU called Judge Ricardo Samaniego's order that he has now extended until December 1 "a matter of life and death for our members and the patients that they care for."
More than 50 RNs in El Paso County have been infected this year, and "our members witness the daily tragedy of a hospital system that has been completely overwhelmed in recent weeks, leading to a backlog of corpses as local funeral homes are filled to capacity." One El Paso RN died after being infected earlier this year.
El Paso Congresswoman Veronica Escobar will join NNU RNs in a virtual press conference Friday (details to come) to reinforce their support for extending the stay-at-home amidst the escalating crisis in El Paso County.
Judge Samaniego's order is "permitted under state law, and necessary, given the conditions in El Paso County hospitals," wrote NNU Legal Counsel Nicole Daro. "Our members put their health and safety at risk every day working under the conditions described above, and they will continue to get sick and die if the Order is enjoined."
The El Paso Department of Public Health on Thursday morning reported 29 new Covid-19 deaths, the most ever in the county. Hospitalizations are also at a record. Texas is the first state in the U.S. to exceed one million infections.
RNs are experiencing the consequences every day, in facilities operating beyond capacity, lack of proper safety precautions, and dangerously inadequate staffing, the NNU's amicus brief notes.
"In one heartbreaking case, hospital staff were put in the unthinkable situation of needing to urge a family to approve withdrawal of care from their loved one because the ventilator keeping that person alive was needed for another patient who had a better chance of survival."
The psychological toll on RNs is also devastating. "They describe seeing their patients vibrant and lively one day, only to deteriorate rapidly and pass away. RNs report wondering whether their declining patients will ever hug their loved ones again, and (are) facilitating final 'goodbyes' to family members via cell phone."
The NNU brief adds that:
Hospitals Are Running Beyond Safe Physical Capacity
Large portions of local hospitals have been converted to COVID-only units, in spaces that "do not have adequate physical structure and equipment to prevent the spread of infectious diseases throughout the hospital."
At Las Palmas Medical Center, for example, in the last three weeks "entire floors of the hospital have been emptied of their former patients—including children and those in need of cancer care— in order to make room for the COVID-positive patients who need care."
Similarly, at Del Sol Medical Center, since the beginning of October, major units, including Intensive Care, Telemetry, general medical and other units  "have all been taken over in order to accommodate COVID patients, and Del Sol has set up tents outside of the Emergency Room in order to accommodate the sudden influx of patients in need of care."
Scarcity of physical capacity is not limited to the hospitals themselves, the bried notes. "One unfortunate duty of RNs is to call funeral homes to retrieve the bodies of patients who have died at the hospital. RNs are finding that funeral homes have reached capacity during this spike."
Hospitals are Running Out of Supplies and Lack Adequate Equipment
RNs and other healthcare workers are facing rationing of life-saving Personal Protective Equipment as supplies dwindle. "RNs are given only one N95 mask to use for their entire shift, a significant departure from normal and safe practice."
"Hospitals are limiting access to PPE by keeping supplies under lock and key. This creates dangerous delays, as RNs have to seek out a supervisor to give them needed equipment before entering a patient's room."
Hospitals have cut back on testing patients and employees for COVID because of a lack of required supplies, and have not had enough ventilators for all patients who need them.
Staffing Levels are Insufficient
Staffing levels in the ICU are critically deficient, even with the addition of RNs and other staff from FEMA. "In the last three weeks, ICU nurses have been caring for three patients at a time, including unstable patients on ventilators who should be receiving one-on-one care." One FEMA nurse described the situation in an El Paso hospital as "worse than New York."
National Nurses United, representing 170,000 registered nurses, is the largest union and professional association of RNs in the U.S.