Press Release
Nurses condemn new Florida bill as sweeping attack on higher education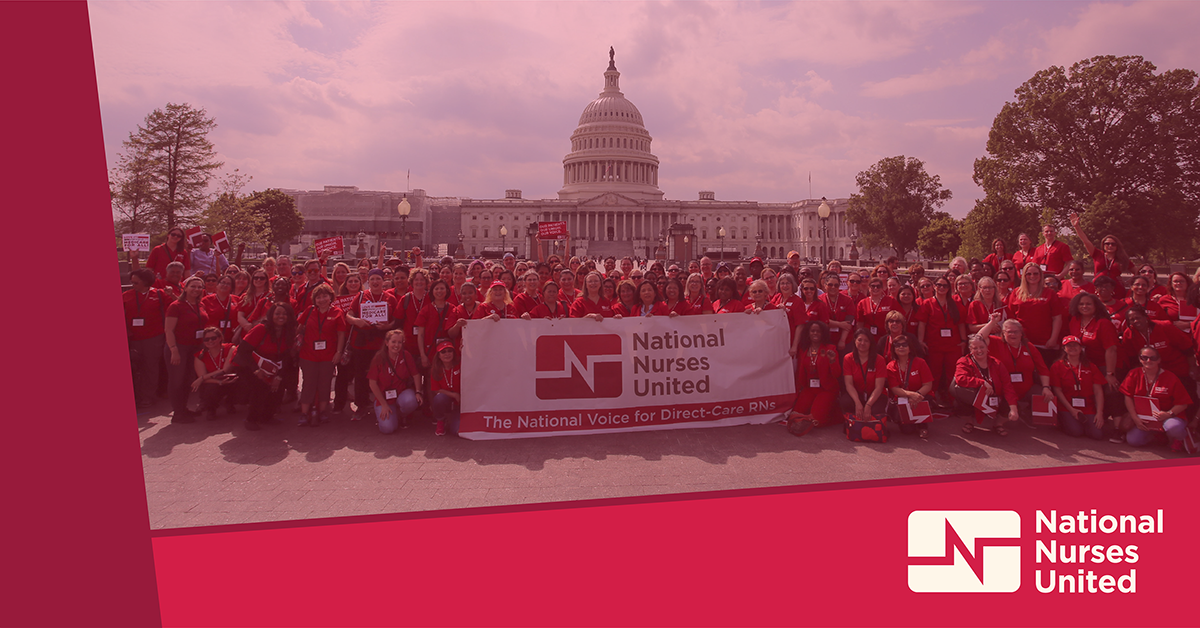 National Nurses United (NNU) today urged the rejection of a new Florida bill intended to ban funding for diversity, equity, and inclusion programs and eliminate majors focused on the study of race and gender in Florida colleges and universities. This proposed legislation is an attack on students of color, women, and access for all students to essential curriculum in higher education.
Florida House Bill 999 is "an appalling attempt to roll back decades of initiatives to make colleges and universities reflective of the diverse population of Florida. And it would impose unacceptable limits on free expression, critical thinking, and the broad, humanitarian learning which should be the fundamental mission of higher education," said NNU President Zenei Triunfo-Cortez, RN.
NNU, which represents thousands of Florida nurses across the state, is also alarmed at the implication for the future of nursing education and comprehensive understanding of public health.
"This disgraceful bill could severely undermine our efforts to expand the diversity of our nursing workforce, by sending a signal that students of color are not welcome in Florida colleges and universities, and that they would not have access to courses that represent them and the complex health needs of the communities they serve," said Marissa Lee, a Florida RN and a member of the National Nurses Organizing Committee-Florida, an NNU affiliate.
"It would also provide a devastating blow to our ability to provide educational curriculum that addresses the health crises created by ongoing racial, gender, ethnic, and LGBTQ discrimination that we experience daily in health care, for our patients and for nurses and other health care workers," said Lee.
Last fall, for example, California enacted a landmark law to require implicit bias education and training for nursing students and new graduates in the state, an important step in identifying persistent racial disparities, particularly in health care. Initiatives like this are important for addressing how structural racism and gender oppression differentially impact patient health and the delivery of care.
"Florida is seeking to make discriminatory restrictions in education the model, at great cost to the nation," said Triunfo-Cortez. "This law is intended to eliminate any discussion that addresses persistent inequality and that might be critical of an authoritarian right-wing agenda, which is very dangerous for democracy."
HB 999, introduced last week in advance of the upcoming Florida legislative session that begins in March, would bar all public and private colleges and universities from spending any money to fund educational programs or activity that promotes diversity, equity, and inclusion.    
The bill bans entire majors, specifically, "any major or minor in Critical Race Theory, Gender Studies, or Intersectionality, or any derivative major or minor of these belief systems." African-American studies departments may also be at risk in public institutions statewide.
Additionally, it would politicize hiring practices and academic freedom by making trustees, not college or university presidents and administrators, responsible for faculty hiring decisions, and threaten tenure status which could now be reviewed or suspended at any time.
Those changes, said Triunfo-Cortez, are a "direct attack on educators who do not adhere to the far right ideology of Gov. Ron DeSantis and his political agenda of autocratic attacks on public education, as seen in his notorious 'Stop Woke Act,' 'Don't Say Gay' bill, and restrictions intended to eviscerate African American, gender, and other diversity studies in Florida schools."
---
National Nurses United is the largest and fastest-growing union and professional association of registered nurses in the United States with nearly 225,000 members nationwide.