Press Release
Nurses Commend Pelosi and House Democrats' Decision to Pursue Impeachment Inquiry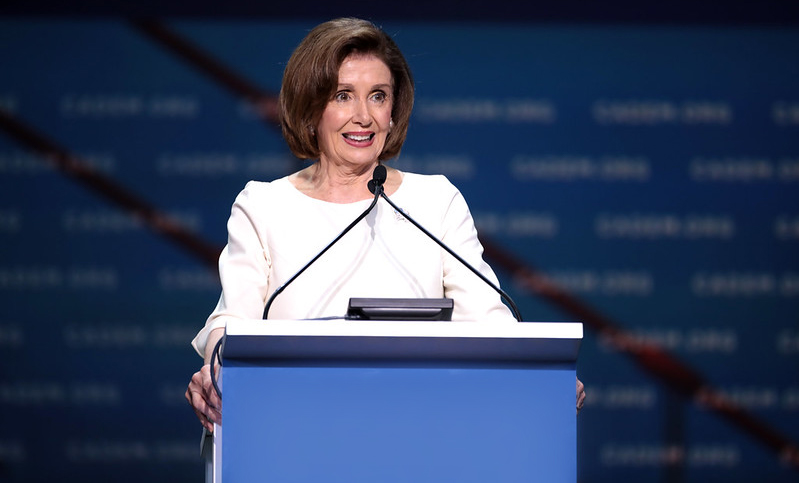 National Nurses United today endorsed the decision by House Speaker Nancy Pelosi and leading House of Representative Democrats to open an impeachment inquiry into the suspected actions of President Donald Trump.
"In the face of persistent bullying by President Trump and his surrogates, it has taken political and personal courage for Speaker Pelosi, and the House Democrats who have been repeatedly vilified, to initiate an effort to take a stand for the rule of law," said NNU Co-President Deborah Burger, RN.
What the inquiry "should properly investigate," Burger said, "is whether the President has violated the Constitution and federal law in an appeal to a foreign government to intervene in the U.S. elections. That would be an attack on our sovereignty and a threat to our democracy."
NNU is especially troubled, added Executive Director Bonnie Castillo, RN, by President Trump's statements following the opening of the inquiry.
Several of them, she said, "constitute threats and come alarmingly close to encouraging violence if he is impeached, which is especially alarming at a time in which we have seen a rise in incidents of white supremacist violence."
Specifically, NNU criticized the President's suggestion that the whistleblower who exposed potential violations of law by President Trump in his phone call with the Ukranian President be treated as a spy, the demonization of several political critics, notably women of color congressional representatives who have called for impeachment, and warning of a civil war if he is impeached, itself a dog whistle to a small handful of heavily armed supporters.
"We are at a crossroads in this nation and the rule of law and the future of democracy are at stake, said Burger. "House members should be encouraged to press the investigation in a fair manner without being subject to threats that are antithetical to the foundation of what this country should represent."