Press Release
Nurses Call on FTC to investigate sale of Georgia hospitals that could result in monopoly, adversely impact public health, consumer choice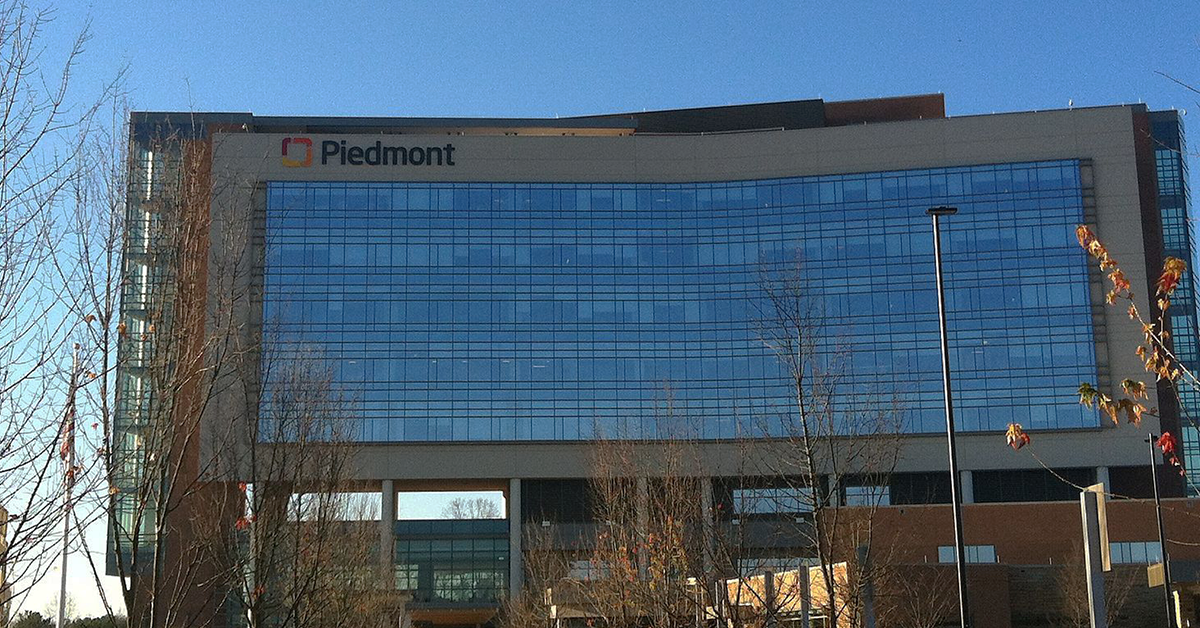 National Nurses United (NNU) is calling on the Federal Trade Commission (FTC) to investigate the recently announced acquisition by Piedmont Healthcare of 11 hospitals that could give it monopoly power over health care delivery, especially in the Atlanta region, potentially leading to significant adverse consequences for patients needing hospital care.
In a letter to FTC Acting Deputy Director Heather Johnson and other FDA top staff this week (available upon request), NNU said it is "contrary to the public interest for Piedmont Healthcare to gain monopoly power in the Atlanta area" and meet federal concerns for monopolization that "raise significant competitive concerns and often warrant scrutiny."
In proposing that the FTC evaluate whether the announced acquisition meets its criteria for an antitrust investigation, NNU's call coincides with President Biden's executive order Friday directing the FTC to step up antitrust regulation of big monopolies in a number of corporate sectors, including health care.
The executive order noted that 75 percent of U.S. industries are more consolidated than they were 20 years ago,which, among other consequences, has helped triple prices for many household necessities.
"Few necessities are more basic than health," said NNU President Deborah Burger, RN today. "Nurses have long seen that the effects of monopolization in the hospital industry have led to reduced access to hospital and emergency care through closures, service cuts, and inflated pricing practices, and have sharply contributed to a national health care crisis."
In the letter, NNU Southern Region Director Bradley Van Waus noted that Piedmont's proposed acquisition of HCA Healthcare's Cartersville Medical Center and Eastside Medical Center in the Atlanta area "will increase Piedmont's market share to 25 percent," raising  "red flags" for the market concentration index established by the FTC and Department of Justice horizontal merger guidelines.
The impact of the acquisitions will be even more pronounced elsewhere in the region, noted Van Waus. "In the adjacent Augusta market, the proposed acquisition of University Health will give Piedmont 49 percent of the market share. In Macon, GA, the sales of two HCA hospitals gives Piedmont 17 percent of the market."
"Let's not put Georgians at risk from reducing access to hospital care or making the costs even more prohibitive without a full review of this increased monopoly of vital hospital services," said NNU Vice President and Georgia RN Irma Westmoreland.
For the Atlanta market, wrote Van Waus, the consolidation raises "significant concerns for patients. Studies show highly-consolidated health care markets often result in the decline in the quality of care and increasing health care prices."
Hospital pricing is a specific case in point, NNU has long argued. For nearly 20 years, NNU researchers have chronicled skyrocketing hospital charging practices by the hospital industry. A recent NNU report found that nationally, U.S. hospitals average $417 for every $100 of their costs, a markup that has more than doubled over the past 20 years, with hospital mergers and acquisitions a major driver in those price hikes.
High hospital prices are a major factor in why as many as 78 percent of adults have avoided hospital visits and, in 2018, 44 percent skipped medical care due to the cost. About 30 percent said they had to choose between paying for medical bills or basic necessities like food or housing. In 2019, 137.1 million people in the United States reported struggling with medical debt.
Van Waus noted that Atlanta has been considered one of most competitive hospital markets, with health care costs lower than a number of similar major markets.
In Atlanta, he wrote to the FTC, "the average hospital charges $500 for every $100 spent on care," far less than in neighboring Florida where hospital charges on "average $794 for every $100 spent on the care, the highest charge-to-cost in the country. We fear without intervention, Georgia is poised to follow a similar trajectory."