Press Release
Nurses Blast MemorialCare for Secret Moves to Ensure Closure of Community Medical Center Long Beach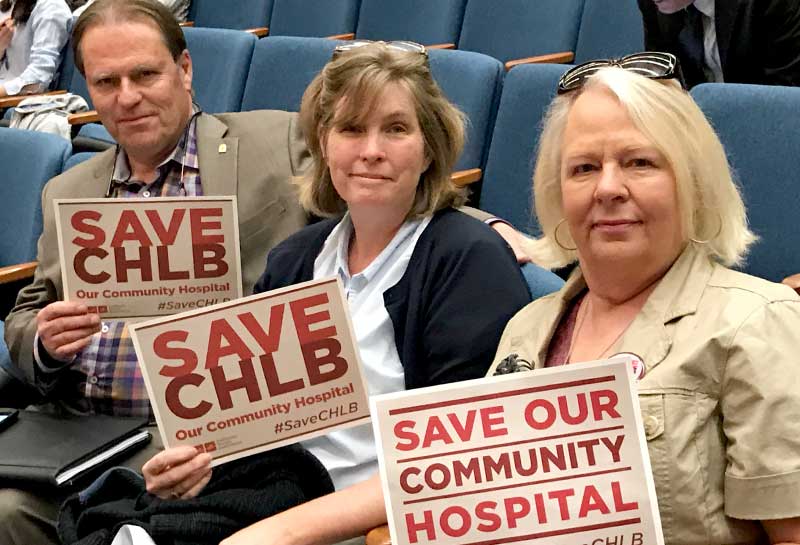 RNs: MemorialCare Showing Disdain for Community and Patients
The California Nurses Association/National Nurses United today condemned MemorialCare for the unannounced Friday night stealth closure of a major medical unit at Community Medical Center Long Beach, as part of what the nurses say is a covert, possibly illegal, campaign to make the final closure of CHLB inevitable.
Without warning Friday, MemorialCare ordered the sudden closure of general medical surgical care unit, and removal of all medical equipment at CHLB. 
Friday's "arrogant shutdown, without any advance warning to the community or hospital staff in what had all the appearance of retaliation against local elected officials and community leaders, and to pre-empt full consideration of alternatives to the closure of the hospital," said CNA Co-President Malinda Markowitz, RN. 
Supervisor Janice Hahn convened the meeting to discuss growing concern over MemorialCare's moves to hasten the closure of the hospital. In addition, the Friday night shutdown preceded a Board of Supervisors meeting tomorrow at which the impending hospital closure is expected to be discussed.
The Friday closures also followed MemorialCare's abrupt decision to begin an immediate emergency room diversion earlier this month in apparent violation of state law requiring notice of at least 90 days prior to such a closure.
"We are heartened by the unity of city officials, other community and elected leaders, doctors, patients, other health care advocates, along with nurses, in working together to challenge the closure," said Markowitz.
Common demands include, calling on MemorialCare to:           
Stop the diversion of ALS patients immediately

Cease all aggressive moves towards immediate closure and operate within the law.  

Restore the capacity for CHLB to operate as a full service hospital.  

Support a public hearing on the future of CHLB

Keep the promises LBMMC made to the Long Beach community.