Press Release
Nurses applaud Supreme Court decision rejecting restrictions on abortion pill access as Republicans continue class war on trans health care, gender justice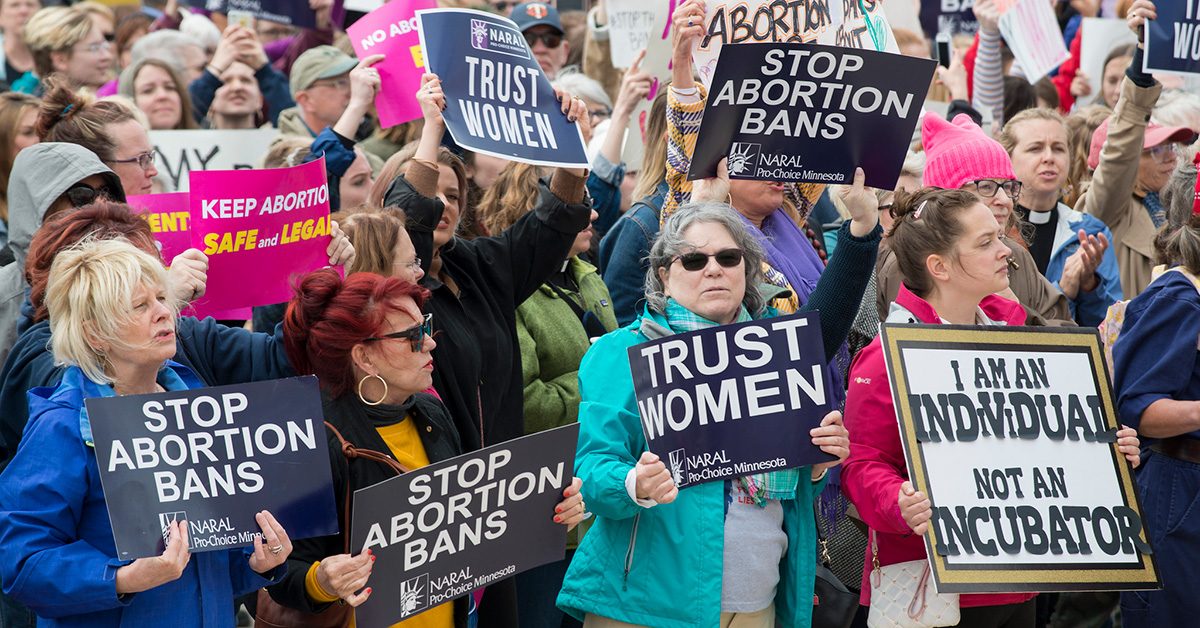 National Nurses United (NNU) applauds the Supreme Court's decision to reject restrictions on access to Mifepristone, commonly known as the abortion pill. Nurses believe that abortion is health care and that health care is a human right, so we are gladdened to see this decision affirm that reality as an all-out class war against health care for women, trans people, and gender minorities continues to be waged by politicians and lawmakers.
"As nurses, we have a legal obligation to advocate for our patients, and NNU nurses do so at the bedside, on the picket line, and in the halls of power," said NNU President Jean Ross, RN. "The June 2022 overturn of Roe v. Wade represents one of the largest, if not the largest, takeaway of health care services in years. So, we believe the Supreme Court's decision today is a boon to resisting the ongoing, nationwide attacks on health care for vulnerable patients."
"Nurses should not have to fear for their patients' lives or for our own licenses and livelihoods because of the criminalization of scientifically proven, medically necessary health care," Ross said. "Whether they're on abortion or gender-affirming care, nurses reject these restrictions, and our union is prepared to stand with any of our members who put their patients' health before unjust laws."
Today's Supreme Court decision comes on the heels of Florida governor Ron DeSantis signing into law one of the most restrictive state laws on reproductive health care to date. Florida's six-week ban would mean many patients may not even know they are pregnant before they are beyond the window when they could pursue an abortion. Nurses reject these draconian restrictions, which we recognize as part of the broader far-right project to advance an all-out class war against people who can give birth, especially people who are already facing economic injustice.
"The people of Florida need officials focused on fighting to improve our lives and access to health care, not on boosting their own political careers. And nurses need more support from lawmakers to give our patients better care, not the criminalization of essential health care services that could threaten our licenses," said Marissa Lee, RN, an NNU vice president and labor and delivery nurse at HCA Florida's Osceola Regional Medical Center. "We will always be clear about which side we stand on when it comes to legislative attacks on health care for our patients, no matter their gender. Partisan attacks on gender justice have no place in our state, our country, or our future."
Both the Supreme Court ruling and restrictions like Florida's six-week abortion ban are playing out against the backdrop of broader class war on gender justice in health care. Last week, Missouri attorney general Andrew Bailey enacted some of the most expansive restrictions on gender-affirming care in the country. While attacks on gender-affirming care for trans youth have become grotesquely common, Bailey's directive broadens these restrictions to include transgender adults in the latest assault, placing undue restrictions on care and asking medical providers to violate patient confidentiality in the name of investigating health care providers.
These restrictions could not only create barriers to lifesaving, medically necessary, scientifically proven care for new patients, but could forcibly detransition patients already receiving this care. Nurses reject efforts to limit health care for anyone, and see these attacks as directly linked to attacks on reproductive health care through the overarching patriarchal power systems seeking to keep women, trans people, and all gender minorities oppressed.
"The medical evidence overwhelmingly supports the safety and efficacy of gender-affirming care, including hormone replacement therapy, for transgender patients. Someone with no medical background should not be making medical decisions," said Zo Schmidt, a Kansas City RN who uses they/them pronouns and works in the medical/surgical unit at Research Medical Center. "These decisions should be between patients and their providers. Restricting access to gender-affirming care puts the lives of trans individuals at risk. This type of ruling is terrifying, both as a trans patient and as a nurse."
"Trans people didn't ask to become a political football, but lawmakers treat harming us like a goal post, just as they do for reproductive health care," Schmidt said. "But, like the trans liberation and labor movements have for decades, we will keep fighting back, and I believe we will win."
---
National Nurses United is the largest and fastest-growing union and professional association of registered nurses in the United States with nearly 225,000 members nationwide.