Press Release
Nurses applaud introduction of AB 1001 requiring hospitals to staff behavioral health teams to respond to emergencies in all units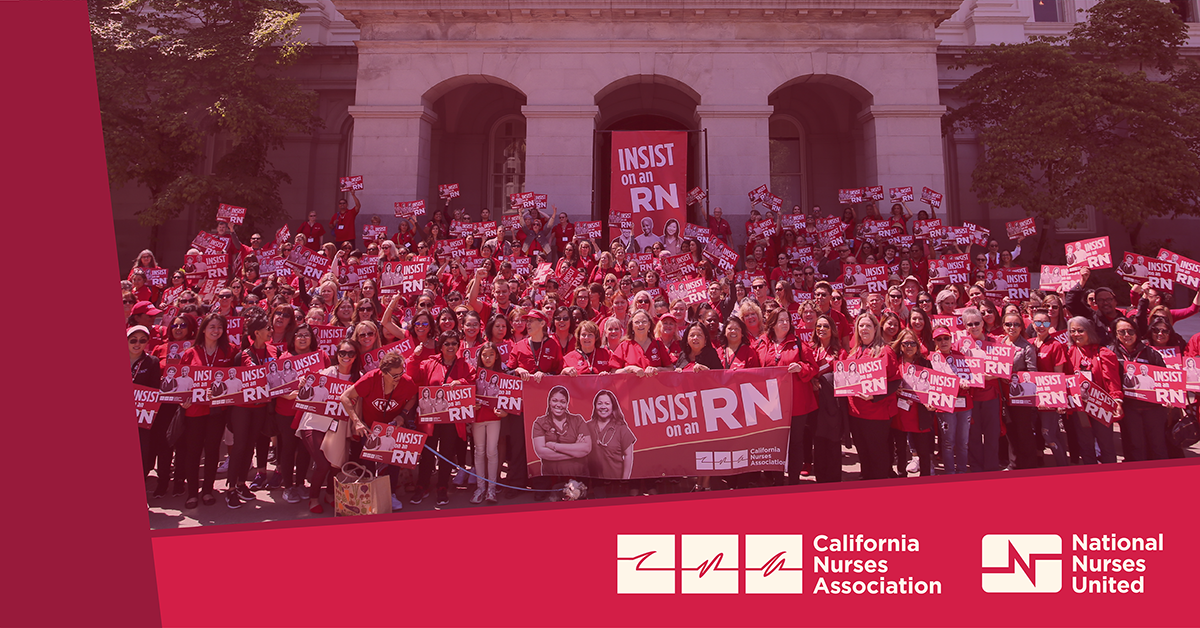 Assemblymember Haney's bill addresses growing concerns over lack of critical patient care
The California Nurses Association (CNA) applauds the introduction of A.B. 1001, authored by Assemblymember Matt Haney (D-San Francisco), which addresses the critical need for immediate behavioral health interventions and treatment for our patients. If passed, this legislation would create hospital standards to ensure there is appropriate staff available to immediately respond to patients who are experiencing behavioral health emergencies across all units of the hospital.
Who:

CNA nurses and Assemblymember Matt Haney

What:

Press Conference

When:

Monday, March 20, 10 a.m.

Where:

St. Mary's Hospital, 450 Stanyan Street, San Francisco
A significant portion of patients with behavioral health care needs, including mental health and substance use considerations, enter California hospitals each year. In 2020, patients with behavioral health diagnoses represented one-third of all inpatient hospitalizations and one fifth of all emergency department visits, according to California Department of Health Care Access and Information.
Hospitals are unprepared, understaffed, and lack dedicated behavioral health nurses and other appropriate staff to respond to patients experiencing emergency psychiatric or behavioral health crises. As a result, nurses and their patients are placed in dangerous conditions and patients do not receive the immediate care they need and deserve.
A.B. 1001 creates hospital standards to ensure that appropriate staff is available and trained to respond to patients experiencing behavioral health emergencies. The proposed legislation requires hospitals to have appropriately trained psychiatric health care professionals, including psychiatric registered nurses, available to immediately respond to hospital patients outside of psychiatric units.
---
California Nurses Association/National Nurses United is the largest and fastest-growing union and professional association of registered nurses in the nation with 100,000 members in more than 200 facilities throughout California and nearly 225,000 RNs nationwide.