Press Release
Nurses, health care activist Ady Barkan to speak out for guaranteed health care at key Assembly hearing Tuesday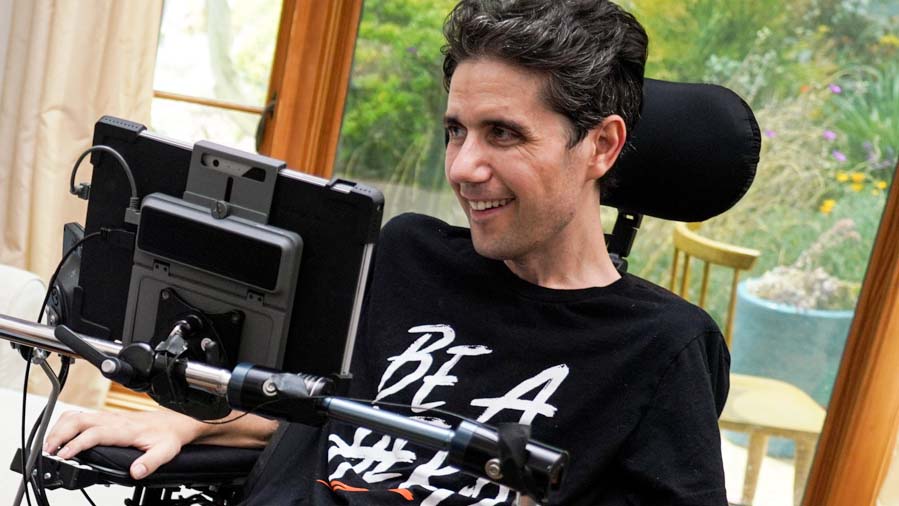 The California Nurses Association (CNA) will be joined by nationally renowned health care activist Ady Barkan Tuesday in testifying at the first key legislative hearing of 2022 Tuesday, Jan. 11 on the single payer Guaranteed Health Care for All Act (CalCare), AB 1400.
Carmen Comsti, lead regulatory policy specialist for CNA, and Barkan, co-executive director of Be A Hero PAC, will address the Assembly Health Committee on Tuesday about the legislation, which will be heard along with other health care-related bills. AB 1400, originally introduced last year, must pass the full Assembly by the end of the month.
What:

Assembly Health Committee hearing on AB 1400 and other health bills

When:

Tuesday, Jan. 11, 2022, hearing begins at 1:30 p.m.

Where:

State Capitol, Room 4202, Sacramento
The hearing may be viewed via live stream on the Assembly's website at https://ahea.assembly.ca.gov/hearings. Due to pandemic safety protocols, anyone attending the hearing in person is required to wear a mask at all times inside the Capitol.
Assembly Health Committee Chair Jim Wood last week issued a strong statement of support for the bill, noting "Single payer health care can be the catalyst for change. Reforming the individual segments of the health care industry has proved inadequate… Trying to fix individual segments no longer seems to be an effective approach. Something's got to give, so next Tuesday, I'll be voting for change."
"AB 1400 will permanently end the crisis for the millions of Californians who make the difficult decision to avoid medical care because of the high cost, at great risk to their health and even their life," Comsti said. "It's long past time to ensure every Californian can get the care they need when and where they need it, without risking massive medical debt or sacrificing other necessities like food or housing. This is a priority for our state."
"Under CalCare, seniors and disabled people would have the freedom to live safely at home, with the same care that allows me to be here with you all today," said Barkan. "All Californians would receive the care they need, regardless of their employment, immigration, or marital status. And we would promote health equity by investing in care facilities in our most underserved and rural communities. At our best, California can lead the nation to a more just future, like we have done on environmental protection and marriage equality. We should do the same on health care."
Dozens of California community, county, and labor organizations, including at least 25 cities, have endorsed AB 1400.
The growing health care crisis for California families
AB 1400 will guarantee medical care for all Californians without the ever-rising insurance premiums, deductibles, co-pays, and other out-of-pocket costs. It will provide comprehensive coverage, including hospital and outpatient services, dental, vision, hearing, mental health, long-term care, and substance abuse treatment.
The bill also addresses the disparities in medically underserved urban and rural communities through funding construction, renovation, and staffing for health care facilities in those areas.
In 2020, one in seven Californians skipped, delayed, or cut back on care, 60 percent of them due to cost, the UCLA Center for Health Policy Research found last September. 1.3 million households in California have medical debt in collections, according to the Urban Institute.
In the past year, 14 percent of California firms reported that they increased cost sharing for their workers. Nearly 40 percent of California firms say they are likely to demand premium hikes this year; 28 percent expect to raise deductibles in 2022, said the California Health Care Foundation in August.
Today, 45 percent of Californians pay more than a fourth of their premiums for single coverage, said the California Health Care Foundation. 72 percent of workers in companies employing 199 workers or fewer face annual deductibles of at least $1,000 for single coverage. A fourth of insurance plans require a deductible of $2,000 or more, an amount that has more than doubled since 2012.