Press Release
Nurse volunteers donate medical care in Guatemala this Giving Tuesday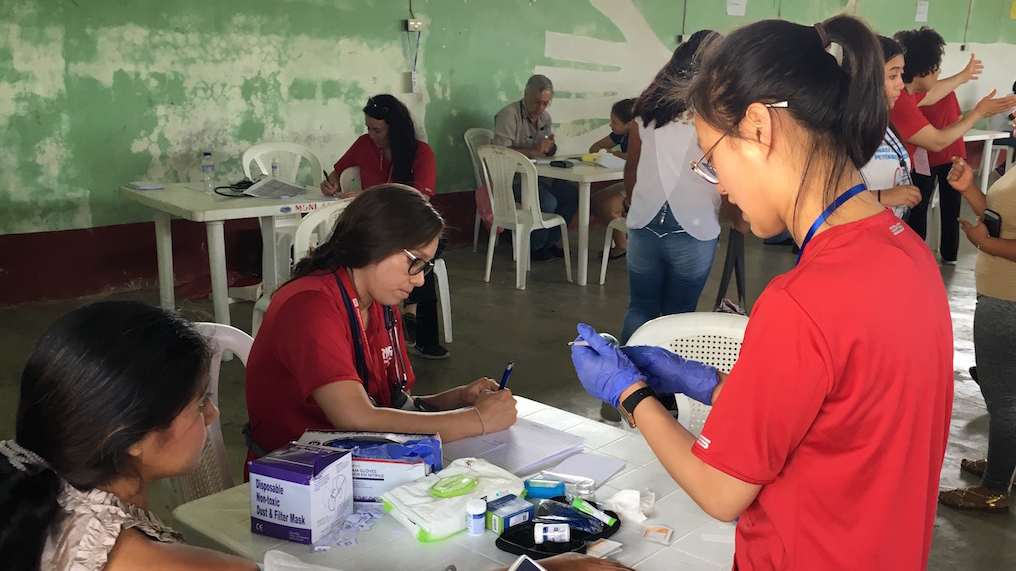 A team of registered nurses and nurse practitioners will be making a special gift this Giving Tuesday: the donation of their time, energy, and professional medical expertise when they travel to Guatemala to provide free medical care in rural, underserved health clinics as part of Registered Nurse Response Network (RNRN), a disaster-relief project of National Nurses United and the California Nurses Foundation.
RNRN is partnering again on this humanitarian mission with the Fundacion Amancio Samuel Villatoro (FASV), an organization in Guatemala that works to keep historical memory alive of people who were disappeared and killed by the military dictatorship during the country's brutal civil war from the 1960s through the 1990s.      
Some 17 nurses and NPs are traveling Dec. 3 to the Verapaces region of Guatemala, where they will be stationed for three days to assess area residents and share tools to help people in the surrounding communities practice preventive health care. Many of the patients have little or no access to medical care and medications, even basic drugs such as Tylenol, and wait in line for hours to be examined. The RNRN team is expected to treat upwards of 2,000 people over the three days.
Large numbers of families seeking asylum at our U.S.-Mexico border this year have been fleeing violence and poverty in Guatemala, so the nurses' mission is particularly significant as it will allow them to witness firsthand and gain greater understanding of the conditions that force people to leave their homes and travel thousands of miles north in search of a better life.
"I feel so lucky and grateful to have access to the medical care that I have, and I believe that health care is a human right," said Mary Jane Perry, an emergency room nurse for 11 years and a team leader on this mission. "I volunteer with RNRN because no matter a patient's class, color, religion, or any differences you can think of, RNRN has continually worked to ensure that right for communities who are most in need."
The RNRN volunteers are available for interviews as their schedule permits before they leave for Guatemala, while in Guatemala, and after they return to the United States on Dec. 11. To arrange an interview, please contact the names listed above.
RNRN gratefully accepts donations to its work. To contribute or to sign up as an RN volunteer, please visit https://www.nationalnursesunited.org/rnrn
RNRN volunteer nurses have cared for thousands of patients during disaster relief and humanitarian assistance deployments that include the South Asian tsunami (2004); Hurricanes Katrina and Rita (2005); the Haiti earthquake (2010); Hurricane Sandy (2012); Super Typhoon Haiyan/Yolanda (2013); Hurricanes Harvey and Maria (2017); Vulcan de Fuego Relief in Guatemala, Hurricane Michael, and the Camp Fire in Butte County CA (2018); and the Continuing Promise 2010 and 2015 humanitarian missions with the Department of Defense. RNRN volunteers have also provided first aid and basic response services to hundreds of community events across the country, as well as rotating teams who assisted the water protectors in Standing Rock in 2016.
RNRN is powered by CNF and NNU, the largest union and professional organization of registered nurses in the United States with more than 150,000 members.