Press Release
National Nurses United statement on Tyre Nichols' death and police practices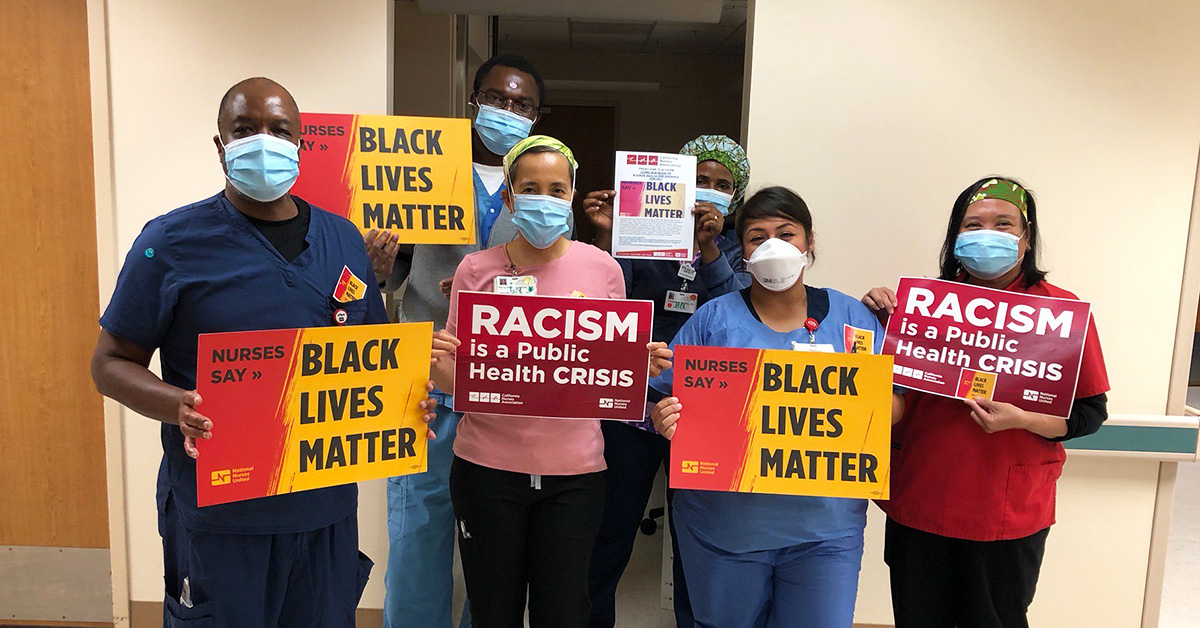 Nurses mourn the tragic death of Tyre Nichols at the hands of Memphis police. We extend our deepest sympathies to his family and the community fighting for justice in the wake of his killing.
Nurses declare that racism is a public health crisis. The threats to Black, Indigenous, and Brown people's health exist in all facets of our society, but are perhaps most shocking and visible in abuses by law enforcement. Black people in the United States are killed by police at a far higher rate than white people. Nichols' murder is just one of countless killings every year by law enforcement officials, including the January death of schoolteacher Keenan Anderson, who was repeatedly tasered by Los Angeles police. It is long past time to protect the health and lives of Black people. We must use our collective power to demand systemic change.
As advocates for patients and nurses, we support the call to protect the health, safety, and personal security of all people in the United States, including the right to live in an environment free from fear of violence and discriminatory treatment. We support comprehensive and systemic changes in policing practices, including stronger de-escalation methods to limit the use of lethal force, ending of racial profiling, stronger disciplinary enforcement for misconduct, and greater independent public oversight and accountability.
As nurses, we call for reversing the excessive increase in public spending on policing and prisons by funding an economy of care that reinvests in public health, mental health services, public education, job programs, housing, nutrition, transportation, day care, retirement, and at-risk youth programs. Nurses know we must improve these social determinants of health for our patients and communities in order for them to heal and thrive.
Now is the time for transformative changes to decrease the harmful and fatal contact between police and community members.
---
National Nurses United is the largest and fastest-growing union and professional association of registered nurses in the United States with nearly 225,000 members nationwide.