Press Release
National Nurses United congratulates New York State Nurses Association members in New York City on victorious strike to ensure safety for patients, nurses, and their communities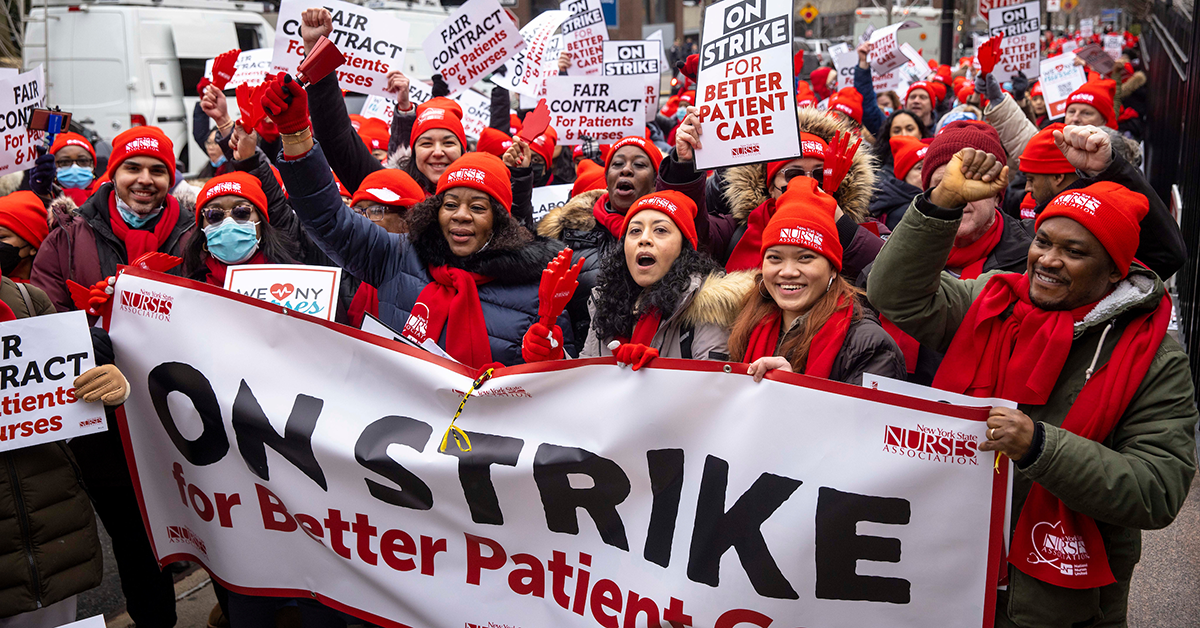 National Nurses United (NNU), the nation's largest union and professional association of registered nurses, today congratulated 7,000-plus New York City nurses represented by the New York State Nurses Association (NYSNA), an NNU affiliate, on their successful three-day strike to win contracts that protect the safety of their patients, their profession, and their communities.
"We could not be prouder of the NYSNA nurses at Montefiore and Mount Sinai for their unity and solidarity in rising up to ensure they can give safe care to their patients," said Deborah Burger, RN and NNU president. "They showed that when nurses act collectively, they can prevail against hospital management that prioritizes the bottom line over people."
The NYSNA nurses' grave concerns over the short staffing crisis in their facilities is echoed by many registered nurses across the country, said Bonnie Castillo, RN and executive director of NNU. Last year, Minnesota nurses staged the largest nurses strike in U.S. history, and last month National Health Service nurses in the United Kingdom went on strike for the first time ever over the same exact issue: insufficient staffing levels to provide safe care for patients. In the United States, there is not a shortage of licensed nurses, but a shortage of good jobs with safe conditions that nurses are willing to work.
"We are grateful to the NYSNA nurses for taking this step and very happy that NNU's 225,000 nurse members were able to support our New York colleagues," Castillo said.
---
National Nurses United is the largest and fastest-growing union and professional association of registered nurses in the United States with nearly 225,000 members nationwide.