Press Release
National Nurses United condemns Supreme Court decisions on affirmative action, student loan forgiveness, LGBTQIA+ discrimination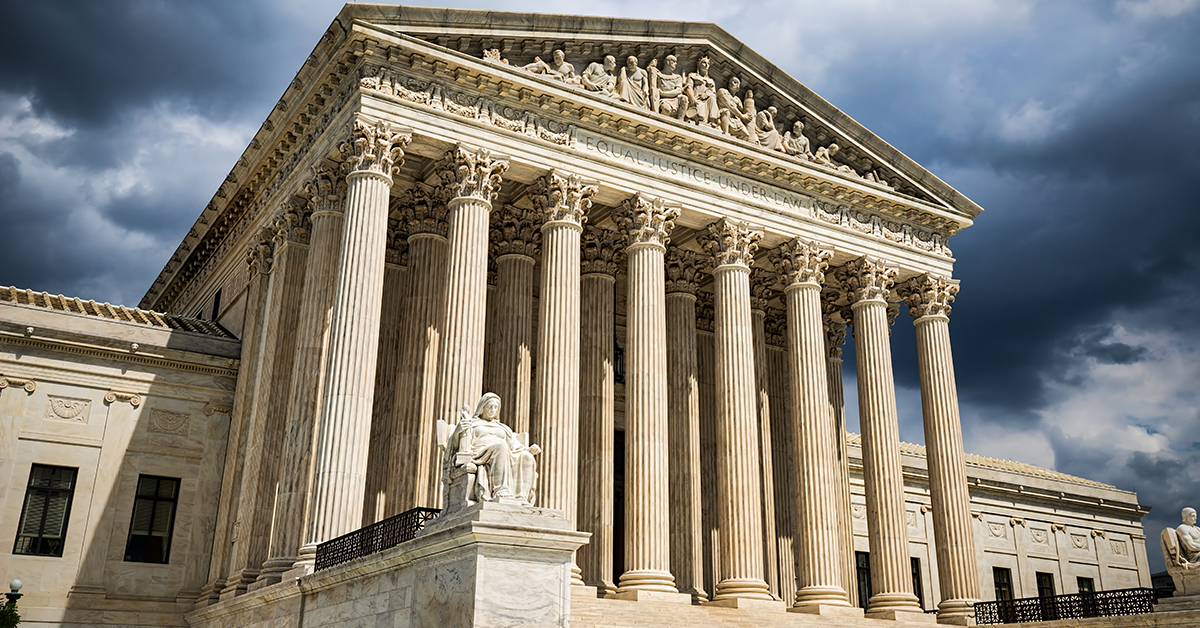 As nurses, we care for all patients, regardless of their race, gender, sexual orientation, religion, or ability to pay for health care. We deplore the immense impact of discrimination on our patients' lives: huge differences between the life expectancies of Black and white people, the effects of banning of gender-affirming care to transgender people, and life-threatening delays in health care for people who are underinsured or have no insurance, to name just a few. This is why we categorically condemn the decisions by the right-wing majority of the U.S. Supreme Court ending affirmative action in university admissions, allowing creative businesses the right to discriminate against LGBTQIA+ customers under the First Amendment, and rejecting President Biden's student loan forgiveness plan.
History shows affirmative action has played an important role in increasing the number of Black, Indigenous, and people of color (BIPOC) in colleges. With this Supreme Court decision, admissions of BIPOC students will no doubt plummet as they did in California when Proposition 209, which ended affirmative action in the state's public universities, took effect. With the demise of affirmative action in university admissions, we will likely see similar drops in BIPOC students attending colleges, including in nursing programs. It is important to have a representative, culturally and linguistically competent nursing workforce to provide the best care for our communities, ​​and yet only 6.3 percent of RNs are Black and just 6.9 percent are Latinx, despite Black and Latinx people respectively accounting for 13.6 percent  and 19.1 percent of the total U.S. population. We need to diversify the nursing workforce and thus increase, not cut back, educational opportunities for people of color who want to be nurses.
As Justice Ketanji Brown Jackson so eloquently states in her dissenting opinion:
"Our country has never been colorblind. Given the lengthy history of state-sponsored race-based preferences in America, to say that anyone is now victimized if a college considers whether that legacy of discrimination has unequally advantaged its applicants fails to acknowledge the well-documented 'intergenerational transmission of inequality' that still plagues our citizenry.
It is that inequality that admissions programs such as UNC's help to address, to the benefit of us all. Because the majority's judgment stunts that progress without any basis in law, history, logic, or justice, I dissent."
The Supreme Court also struck down President Biden's plan to forgive federally backed student loans for millions of borrowers, crushing the hopes of those with debilitating student debt. The cost of a college education is prohibitive. New nursing school graduates are entering the profession with high levels of student debt. According to the California Board of Registered Nursing's 2022 nursing school report, the average student debt load for graduates of Bachelor of Science in Nursing (BSN) programs was $36,856, and the average debt load for graduates of Associate's Degree in Nursing (ADN) programs was $8,815. 
This egregious decision was announced on the heels of the court's appalling ruling that a Colorado web designer has a First Amendment right to refuse to work on gay weddings, despite the state's anti-discrimination law protecting LGBTQIA+ rights. Justice Sonia Sotomayor rightly pointed out in her dissenting opinion, "Today, the Court, for the first time in its history, grants a business open to the public a constitutional right to refuse to serve members of a protected class. … The Court also holds that the company has a right to post a notice that says, 'no [wedding websites] will be sold if they will be used for gay marriages.'"
She continued, "Around the country, there has been a backlash to the movement for liberty and equality for gender and sexual minorities. New forms of inclusion have been met with reactionary exclusion. This is heartbreaking. Sadly, it is also familiar. When the civil rights and women's rights movements sought equality in public life, some public establishments refused. Some even claimed, based on sincere religious beliefs, constitutional rights to discriminate. The brave Justices who once sat on this Court decisively rejected those claims."
This is not a brave court. It is a craven court that actively promotes inequality, oppression, and discrimination. We reject the court's decisions. We stand in solidarity with BIPOC and LGBTQIA+ communities as we together face relentless attacks on our civil and human rights. As nurses, we are advocates for our patients, communities, and ourselves. We will not be silent.
---
National Nurses United is the largest and fastest-growing union and professional association of registered nurses in the United States with nearly 225,000 members nationwide. NNU affiliates include California Nurses Association, DC Nurses Association, Michigan Nurses Association, Minnesota Nurses Association, National Nurses Organizing Committee, and New York State Nurses Association.