Press Release
In Nearly Unanimous Vote Hi-Desert Medical Center RN's Choose CNA (95% Victory)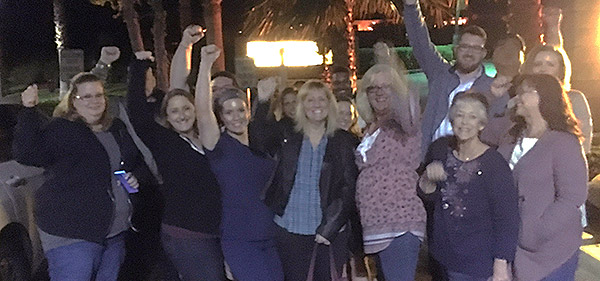 RNs Seek to Strengthen Patient Care at Joshua Tree Hospital
Registered Nurses at Hi-Desert Medical Center (HDMC) in Joshua Tree, CA voted nearly unanimously Tuesday night to join California's largest RN union and professional associated, the California Nurses Association/National Nurses United (CNA/NNOC).
In a secret ballot conducted by the National Labor Relations Board, RNs voted 77-4, or 95 percent, to be represented by CNA/NNOC.
CNA will represent some 100 RNs at the medical center, which is part of the Tenet Healthcare system. Overall, CNA represents about 100,000 RNs in California, part of more than 150,000 RN's represented by NNU across the United States.
"As patient advocates, we voted yes to have a collective voice to improve retention and recruitment of experienced RNs. Now, as we move to bargain a contract with HDMC, this will be one of our main priorities." said Erin Ingram, an RN in the medical-surgical unit at HDMC.
The next step for HDMC RNs will be to elect a team of their colleagues to represent them in talks with hospital officials on a first collective bargaining contract.
"As RNs Patient Safety is always our top priority. By voting 95% YES, RNs at HDMC have shown that we stand together for improved staffing at our hospital. Now let's see what else we can achieve by standing together with the 4000 RN strong NNU Tenet Division at 12 Hospitals throughout the country." Sonja Gerding, RN, Sub-Acute.
RNs at HDMC are seeking wage parity with other Tenet hospitals, a stronger voice in patient care conditions and a contract that includes the state's mandated nurse-to-patient ratio law.