Press Release
Nation's largest nurses union stands in solidarity with striking actors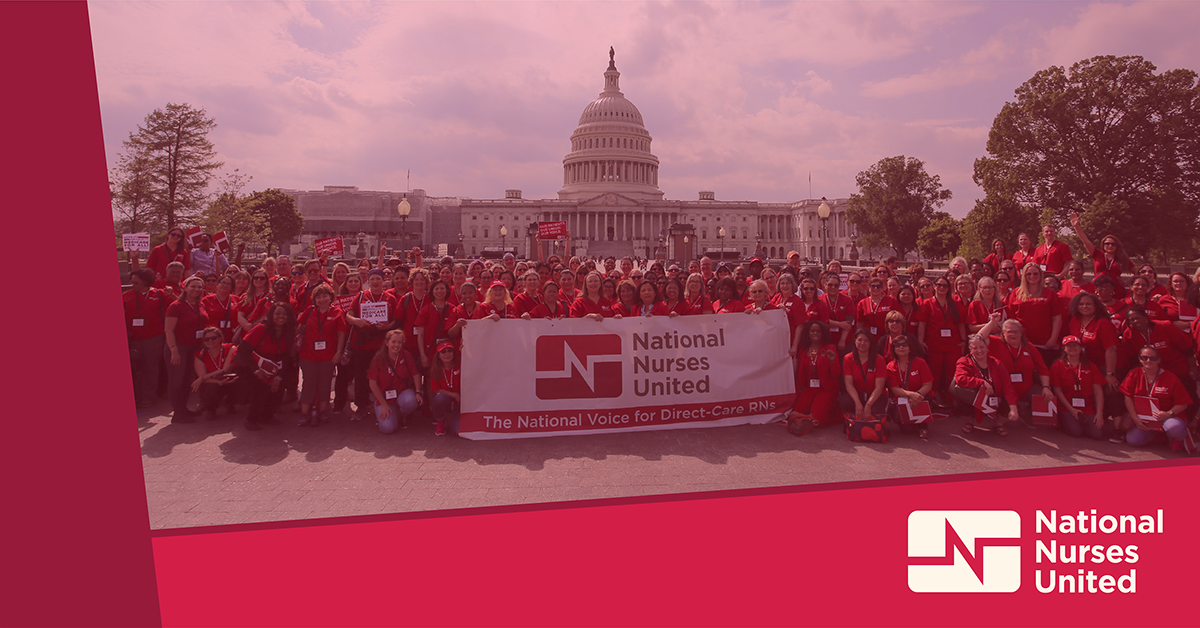 Bonnie Castillo, RN and executive director of National Nurses United (NNU) – the nation's largest union of registered nurses comprised of California Nurses Association/National Nurses Organizing Committee, DC Nurses Association, Michigan Nurses Association, Minnesota Nurses Association, New York State Nurses Association, and members in U.S. Department of Veterans Affairs hospitals and hospitals in 23 states – issued the following statement in support of the Screen Actors Guild (SAG-AFTRA) strike:
"National Nurses United and our affiliates across the country stand in fierce solidarity with the striking members of SAG-AFTRA. Nurses know firsthand the importance of saying 'Enough!' to greedy employers, who refuse to respect the workers without whom their industries could not exist.
"Thousands of actors struggle to meet the $26,000 necessary to qualify for health care coverage. In today's economy, we know that far more is required to maintain housing, pay for the rising cost of gas and groceries, and support our families. When Hollywood and Silicon Valley studios invest millions into producing one film or series, it's ludicrous that the workers whose creativity and hard work sell movie tickets and streaming subscriptions should accept manufactured economic hardship. 
"While our professions are very different, nurses share with actors – and the writers they're joining on the strike line – a common struggle: working people confronting the specter of corporate greed, which is turning once-stable careers into unstable, on-demand, 'gig work.' Whether you're in health care or the arts, the corporate playbook designed to enrich corporate executives and Wall Street shareholders is alive and well: 1) Use technological change as a justification to undermine quality and demand more work for less compensation; 2) Feign poverty despite millions paid out to executives and shareholders; 3) Claim that economic changes are inevitable responses to new technology.
"As many actors and writers have repeatedly pointed out, their fight affects all of us who worry about our means and our futures — the 99 percent – and we can only win if labor stands together. Together, we can create an economy that reflects the values of nurses, artists, and all working people, rather than the corporate executives who threaten to ruin our livelihoods and destroy the humanity foundational to our professions."
---
National Nurses United is the largest and fastest-growing union and professional association of registered nurses in the United States with nearly 225,000 members nationwide. NNU affiliates include California Nurses Association, DC Nurses Association, Michigan Nurses Association, Minnesota Nurses Association, National Nurses Organizing Committee, and New York State Nurses Association.