Press Release
National Nurses United statement on Supreme Court hearing oral arguments on ACA case: "We cannot go backward on health care"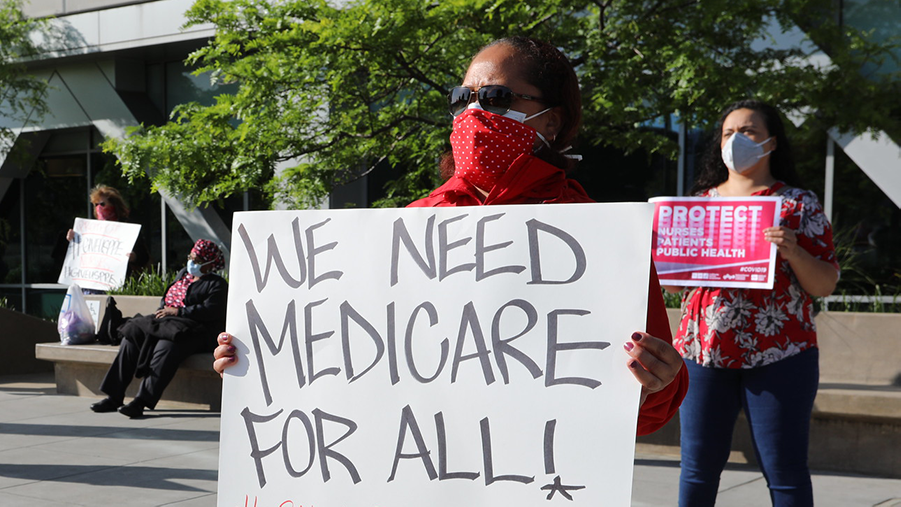 The following is a statement from National Nurses United, the nation's largest union of registered nurses, with 170,000 members nationwide:
 
As the Supreme Court hears arguments today on California v. Texas, a case seeking to destroy the Affordable Care Act (ACA), nurses across the country know we cannot go backward on health care, only forward. This is especially true given the Covid-19 pandemic, which has not only killed more than 235,000 people in the United States—but also infected more than 10 million, with new infection numbers rising every day.
 
Tens of millions of people in America gained health coverage under the ACA, mainly through the expansion of Medicaid for low- and moderate-income individuals, and for those previously shunned by insurance companies due to even minor pre-existing conditions. Covid-19 could be considered a pre-existing condition, making now an especially ridiculous and cruel time to try to revoke any gains made through the ACA.
 
We cannot return to a time when those tens of millions of our patients were left with no health care at all—and when health care corporations were even more able to profit off of our patients' suffering. We can only go forward toward Medicare for All, the one true solution that would guarantee health care to all people, regardless of ability to pay.