Press Release
National Nurses United Endorses Marie Newman Against Incumbent Rep. Dan Lipinski in Illinois 3rd Congressional District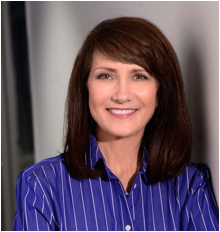 National Nurses United (NNU), the nation's largest and fastest growing union of registered nurses with more than with 150,000 RNs across the country, including 6,500 in Illinois, today announced its endorsement of Marie Newman for Congress.  Newman is running against Rep. Dan Lipinski in Illinois' 3rd Congressional District in the primary scheduled for March 20, 2018.
National Nurses United cited Newman's commitment to support and co-sponsor Medicare for All and Robin Hood Tax bills in the House of Representatives, priority issues that led NNU to endorse Bernie Sanders for President – the first national union to do so.  Bernie Sanders won the Illinois 3rd Congressional District by 8 percentage points in the 2016 Democratic Primary.
"Americans trust nurses and nurses trust Marie Newman to be deeply committed to nurses' values of caring, compassion, and community," said Martese Chism, RN, a member of the Board of Directors of National Nurses Organizing Committee, NNU's Illinois affiliate.  "Medicare for All can make the difference between life and death for millions of our patients.  In addition, Marie's passion for campaign finance reform will allow a restoration of our nation's democracy and will ensure that the will of the people is prioritized over the money of corporations."
For the 16th consecutive year nurses once again ranked first in Gallup's annual poll, released on December 19, ranking of how Americans view 22 major professions, with 82% of the public rating nurses' honesty and ethical standards as "high" or "very high."
"Nurses are the backbone of our community and our most trusted advocates," said Newman. "Not only do we rely on nurses to care for our loved ones, but they are on the front lines of the fight to expand Medicare coverage for all Americans, negotiate collective bargaining rights for hardworking RNs everywhere, and fight for legislation and protections that will keep us all safe and healthy.
"I could not be more proud to earn NNU's endorsement and continue our partnership working together to ensure healthcare coverage for everyone across the 3rd district, throughout the state of Illinois and across America," said Newman.
"The working families of the 3rd District are ready to break with 14 years of Rep. Lipinski's failure to fight to improve the quality of life of his constituents," said Myriam Calvache, RN, a member of NNU and a resident of the 3rd District.  "We need a strong progressive hero like Marie Newman that understands the connection between lack of education and employment opportunities as root causes of crime and poverty.  Marie knows that access to health care, education and a clean environment are necessary for the health of our communities."