Press Release
National Nurses United Denounces Johns Hopkins Health System's Use of Bogus Credential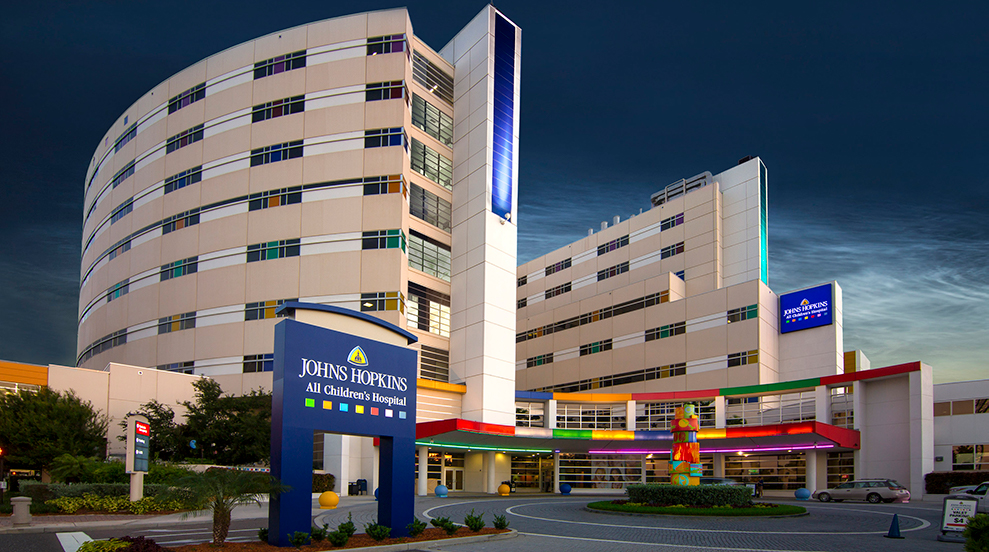 National Nurses United (NNU) is disturbed to learn that the Johns Hopkins Health System Corporation is once again using marketing gimmicks to bolster its image and to conceal its failure to put patients above profits.
Last week, Johns Hopkins All Children's Hospital in St. Petersburg, Fla., announced with great fanfare that it had "achieved Magnet designation." Health care corporations promote Magnet accreditation as desirable because it is supposed to signal to nurses and the public that the hospital is an excellent workplace and provides the highest quality of patient care. But it is hard to reconcile this "recognition" with a Tampa Bay Times investigation that found at least 11 children died following procedures over an 18-month period starting in mid-2016 at All Children's Heart Institute.
According to the Tampa Bay Times, "the death rate for heart surgery patients at All Children's tripled between 2015 and 2017, a Times data analysis found. The hospital's Heart Institute performed worse in 2017 than any pediatric heart surgery program in Florida had in the past decade." In addition, the Times found that in 2017, heart patients at All Children's "were four times as likely to come out of surgery needing a machine to do the work of their hearts and lungs. Their surgical wounds were five times as likely to split open. They took twice as long to recover from surgery. They were three times as likely to become septic, a potentially deadly response to infection."
The process to obtain Magnet status takes more than four years, which means inspectors visited the hospital as children were dying at an alarming rate and infection rates were spiking.
The American Nurses Association's American Nurses Credentialing Council, which confers the status, claims Magnet hospitals are superior to other hospitals, but the research does not bear that out. According to a 2011 study, Magnet hospitals have actually been found to have worse outcomes than non-Magnet hospitals. Magnet hospitals had worse outcomes for infections, post-operative sepsis, and post-operative metabolic derangement.
NNU has long held that Magnet status is a marketing scheme divorced from the reality of patient care. It is designed topromote a hospital's appeal to patients and nurses and to shield a hospital from true regulatory scrutiny.
"Magnet status does not improve working conditions for nurses," said Dahlia Tayag, RN. "What we as nurses want is real regulation, we want the hospitals to be accountable for the care they give."
The Tampa Bay Times series noted that on numerous occasions, frontline workers at All Children's Hospital raised concerns about the conditions at the Heart Institute but their warnings were ignored. We have seen the flagship Johns Hopkins Hospital in Baltimore, Md. similarly turn a deaf ear to nurses' concerns about chronic understaffing, shoddy supplies, and the high turnover rate of experienced nurses at their hospital. Concern for patient safety led nurses to reach out to National Nurses Organizing Committee (NNOC) for help forming a union.
"As nurses, we take our role as advocates for our patients very seriously and when we are ignored or silenced, we have no choice but to fight to be heard," said Josh Pickett, a registered nurse at Johns Hopkins Hospital. "It is for our patients that we are organizing a union at our hospital. We believe being part of a union will give us the collective voice that would strengthen our ability to make positive changes on behalf of our patients."
Since the nurses began their organizing campaign, Johns Hopkins Hospital has spent millions of dollars on union-busting efforts. The hospital has illegally retaliated against nurses who are organizing but the RNs continue to organize and stand up for patients.