Press Release
National Nurses United Applauds Passage of Senate Budget Resolution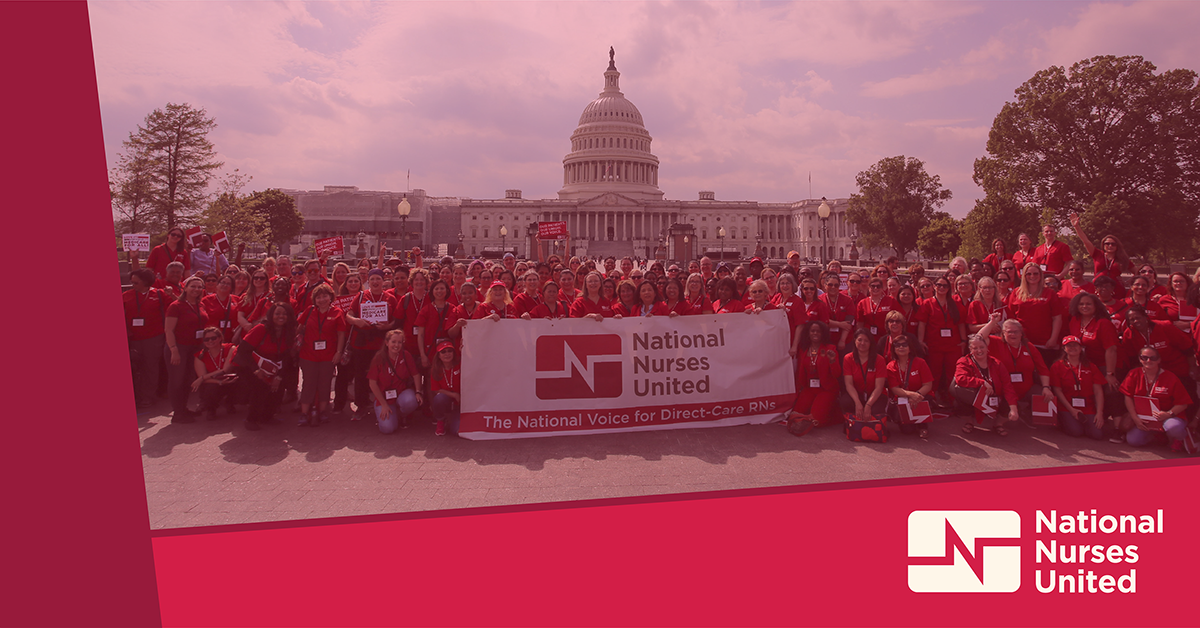 National Nurses United (NNU) the largest union of registered nurses in the United States, today applauded the passage of the Senate FY2022 Budget Resolution.
"This budget resolution is a massive step forward in the fight to protect working families across the country," said NNU Executive Director Bonnie Castillo, RN. "Nurses have been fighting for the resources that our communities need to improve the health and well-being of our patients, whether it be through investments in health care, housing, paid family and medical leave, child care, green jobs, or a pathway to citizenship for immigrants. The budget resolution passed today gives us hope that these demands will be realized."
NNU specifically applauded Majority Leader Chuck Schumer and Budget Committee Chairman Bernie Sanders for paving the way for the reconciliation package to include critical Medicare improvements and expansion.
"The Covid pandemic has shown just how important it is to immediately address the failures of our health system," said Castillo. "By allowing Medicare to negotiate prescription drug prices, Congress will dramatically lower the prices of medications that our patients need and address the crisis of high drug prices that we experience on a daily basis. By improving Medicare to cover dental, vision, and hearing benefits, Congress will drastically improve health care for millions of older Americans who currently live without these critical health care services. And by lowering the Medicare eligibility age, Congress will guarantee health care to millions of Americans who currently don't have it."
"We applaud the Senate for paving the way for these critical health care improvements to be made, and we strongly urge both the Senate and the House of Representatives to ensure that they are addressed comprehensively in the reconciliation package."