Press Release
Mee Memorial Hospital RNs in King City ratify four-year contract with wins for patients, nurses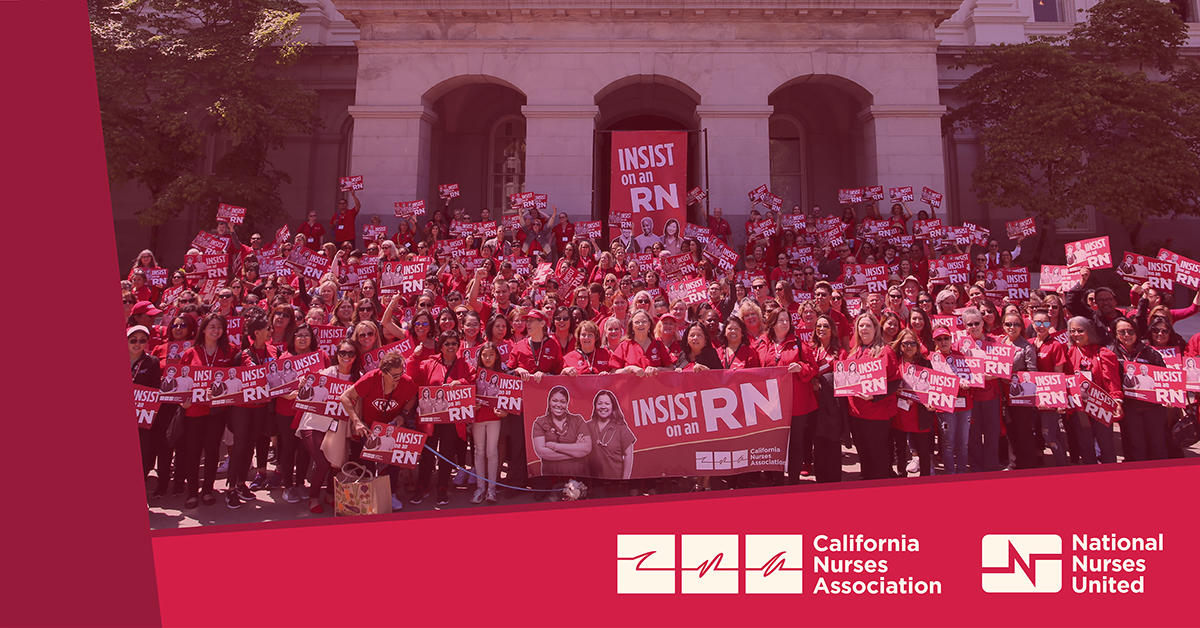 Registered nurses at George L. Mee Memorial Hospital have ratified a new four-year contract, California Nurses Association/National Nurses United (CNA/NNU) announced today. The new collective bargaining agreement was ratified with 100 percent of RNs' support on March 30 and includes victories for patients and nurses at the King City, Calif., facility.
"Winning a strong contract means that not only do we get to retain nurses, but recruit new nurses to ensure we have safe staffing," said Laurie Grasso, RN and a member of the bargaining team. "Our community is comprised of many low-income families and immigrant farmworkers who depend on George Mee Memorial to get lifesaving care. Ultimately, this investment in safe staffing will lead to better and essential patient services for the community we serve."
Highlights of the contract include:
New Patient Acuity Classification Committee: This new committee will address an outdated acuity model and help ensure safe staffing in each hospital unit, improving patient care and outcomes.
Designated lift teams: Patient care areas will have designated lift teams, which will minimize workplace injuries and ensure safety for patients.
Juneteenth recognized as a federal holiday: The new contract will see Juneteenth, a federal holiday marking the emancipation of enslaved African-Americans, included as an official holiday starting in 2023.
Economic gains to help recruit and retain experienced nurses: Wage increase for RNs upon ratification and 3 percent wage increases in 2023, 2024, and 2025 as well as gains in retirement language, and no takeaways.
"The last two years have been challenging for nurses and healthcare workers," said Michele Villanueva, RN. "I am excited about our new contract, which will create a patient acuity committee that can help minimize workplace injuries and ensure units have safe staffing. Our new agreement also ensures that we have lift teams for safe patient handling. None of this would have happened without RNs taking collective action as a union."
The California Nurses Association/National Nurses United is the largest and fastest growing union and professional association of registered nurses in the nation with 100,000 members in more than 200 facilities throughout California and more than 175,000 RNs nationwide.