Press Release
MarinHealth Medical Center Nurses Overwhelmingly Ratify New Contract with Patient Safety Protections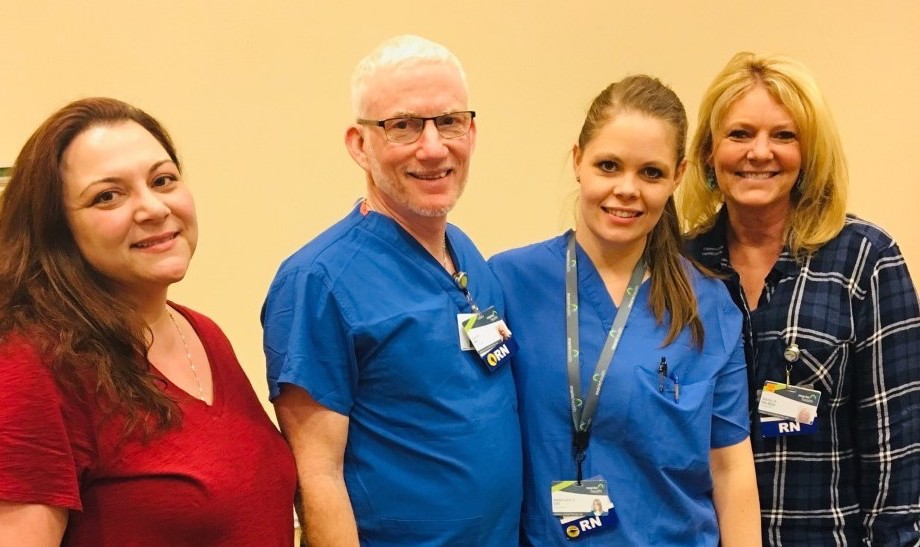 Registered nurses at MarinHealth Medical Center in Greenbrae, Calif. overwhelmingly ratified a new three-year contract, announced California Nurses Association/National Nurses United (CNA/NNU) today.
The nurses have been bargaining since June 2019. This agreement, which was ratified last night, is the result of several months of bargaining as well as an informational picket.
"We now have improvements in this new contract to better protect our patients and staff," said Lynn Warner, RN, who has worked at MarinHealth since 2007 and is the chief nurse representative. "That's why we fought for and won a new agreement that includes such important protections for RNs and patients—from safe staffing to economic gains that help us recruit and retain the most experienced nurses for MarinHealth."
Highlights of the contract include:
Safe staffing for safe patient care. The new agreement protects safe nurse staffing, ensuring meal and break period protections. These safe staffing protections make for safe patient care, say nurses, which is what MarinHealth patients deserve.
Workplace safety and security language.
Economic gains and health benefit protections to help retain and recruit experienced nurses. The new contract includes a 10.5% percent increase over the term of the three-year contract.
"It's so important to retain experienced nurses, especially after we spend years mentoring them," said Kathleen Sickert, RN, who has worked in the emergency department for 15 years and is a member of the bargaining team. "We want to provide the best care for our patients so nurses were united about preserving our health benefits so that we can continue to care for our community.
CNA represents more than 550 nurses at MarinHealth Medical Center.
The California Nurses Association has 100,000 members and is a founding member of National Nurses United, the largest and fastest growing union and professional association of registered nurses in the United States with more than 150,000 members nationwide. CNA/NNU plays a leadership role in safeguarding the health and safety of RNs and their patients and has won landmark legislation in the areas of staffing, safe patient handling, infectious disease, and workplace violence prevention.