Press Release
Maine Med Emergency Room nurses speak out on workplace violence, demand greater protections from Maine Medical Center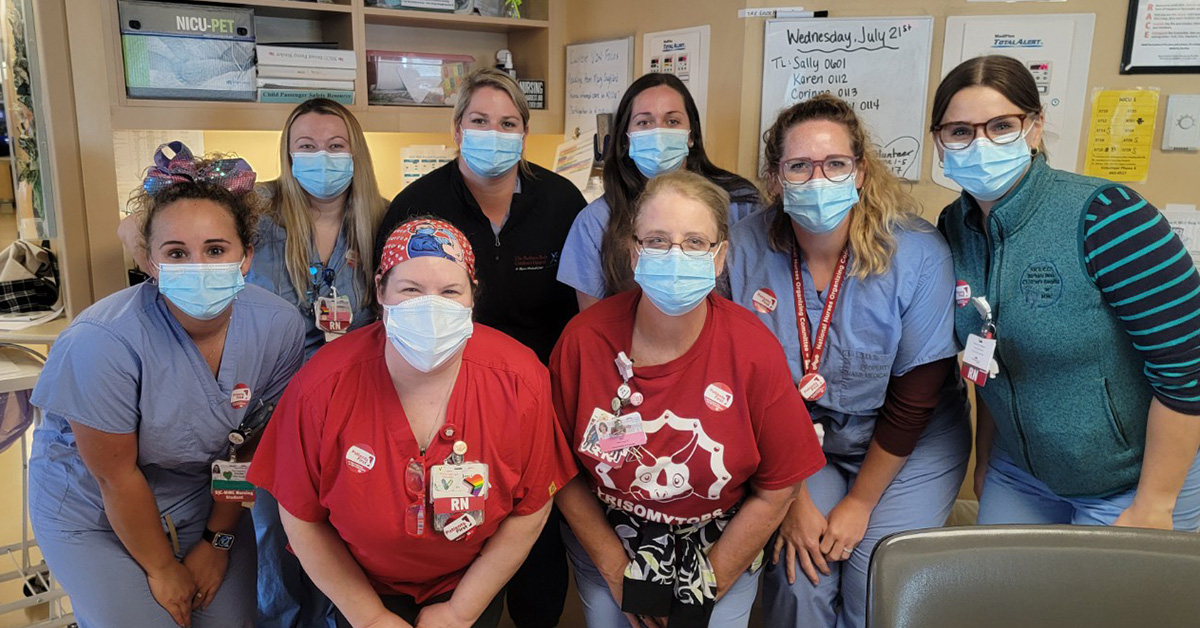 Maine Medical Center registered nurses spoke publicly today about the violence they experience in the workplace, and what Maine Med management can do to better protect them, announced Maine State Nurses Association/National Nurses Organizing Committee (MSNA/NNOC).
"We are here today to be very, very clear: Maine Medical Center has not been keeping us safe," said Lucy Dawson, an RN in Maine Med's Emergency Room, at the speak-out. "And when we are not safe, then our patients are not safe. Maine Medical Center says it is taking steps to resolve these issues, but violent attacks on nurses are increasing, not decreasing."
"We now have several Emergency Room nurses who have been brutally attacked by patients within the recent past," said Dawson. "We have repeatedly asked our department management to make simple common-sense improvements to prevent workplace violence and keep their staff and their patients safe. Up until now, they have continually refused our requests.
But the nurses also reported that, as of yesterday, Maine Med has made a commitment to at least some of their recent demands. "It took a long time," said Dawson. "But I'm happy to report that we did get some movement from Maine Med yesterday on our key staffing demands. Still more needs to be done immediately so that nurses are safe at work."
Dawson concluded, "There is still more for Maine Med to do. It needs to listen to us nurses when we call out for help, instead of rejecting the solutions we offer for the dangers we face every day."
The Maine State Nurses Association represents 4,000 nurses and caregivers across the State of Maine. It is affiliated with National Nurses Organizing Committee and National Nurses United, the nation's largest and fastest-growing labor union for registered nurses.