Press Release
Long Beach Medical Center/Miller's Children's & Women's Hospital nurses ratify new contract with strong measures to improve patient safety and nurse retention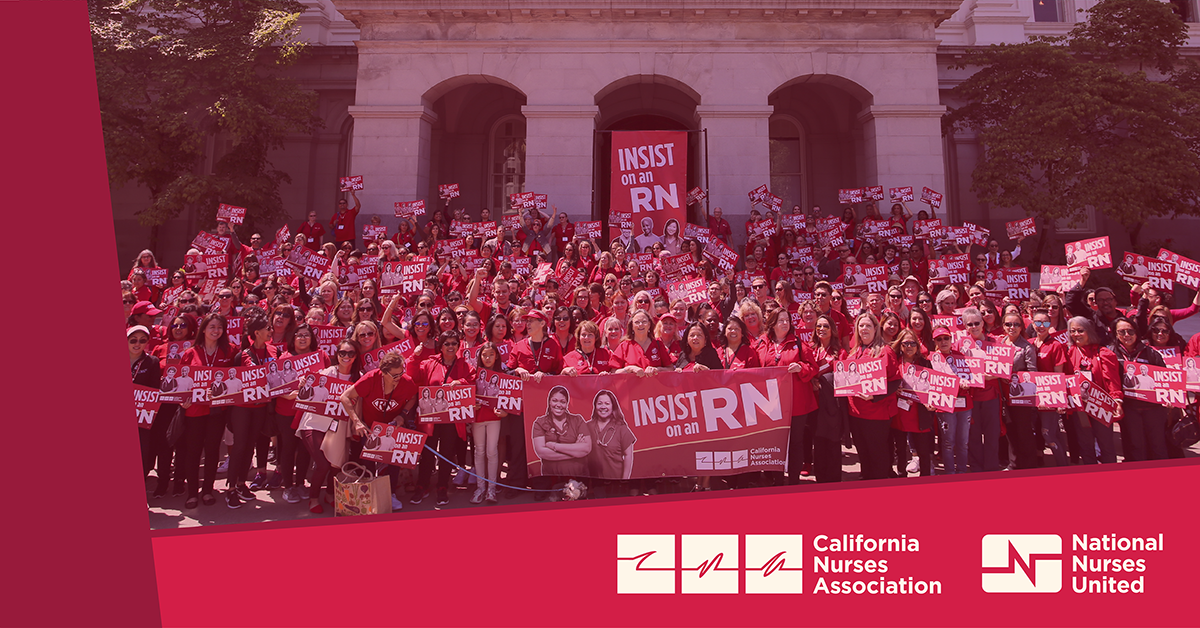 Registered nurses at Long Beach Medical Center/Miller's Children's & Women's Hospital in Long Beach, Calif. recently voted in favor of ratifying a new three-year contract, announced California Nurses Association/National Nurses United (CNA/NNU). The new agreement, which covers 2,000 nurses, includes protections to improve patient safety and nurse retention.
"We have a strong contract because we started with a foundation of the nurses at the forefront," said Nedra Gayles, RN in the labor and delivery unit. "Our contract is nurse driven. The articles were revised or instituted with the nurses on the floor and educator in mind."
Highlights of the contract include:
Safe floating practices: RNs with 20 or more years' experience will not be forced to float to another unit. Nursing is specialized; nurses are not interchangeable among units. Floating is a management practice where nurses are reassigned to units of the hospital where they do not normally work and may lack experience and competency for that specialty. Floating protections ensure that nurses can provide the best care to every patient.
Patient care improvements: Language to ensure the professional practice committee (PPC), a nurse-led group that has the power to study and propose solutions to hospital-wide practice issues, can address patient care and safety issues in a timely manner.
Economic gains include: Across-the-board increases ranging from 15.5 percent to 49.29 percent over the life of this agreement. Nurses will also see increases in shift differentials, pay to remain on call, and preceptor pay.
The new agreement covers the period from June 24, 2022 to June 24, 2025.
"We addressed staffing recruitment and retention by negotiating much needed and deserved wage increases, and secured patient safety language," said Amy Wolk, RN in the outpatient surgical center unit. "This contract gives a solid foundation to work with, to teach, and to ultimately improve the lives of our staff and patients."
The California Nurses Association/National Nurses United is the largest and fastest-growing union and professional association of registered nurses in the nation with 100,000 members in more than 200 facilities throughout California and more than 175,000 RNs nationwide.