Press Release
Johns Hopkins Hospital Named to "2019 Dirty Dozen List of Employers Who Put Workers and Communities at Risk"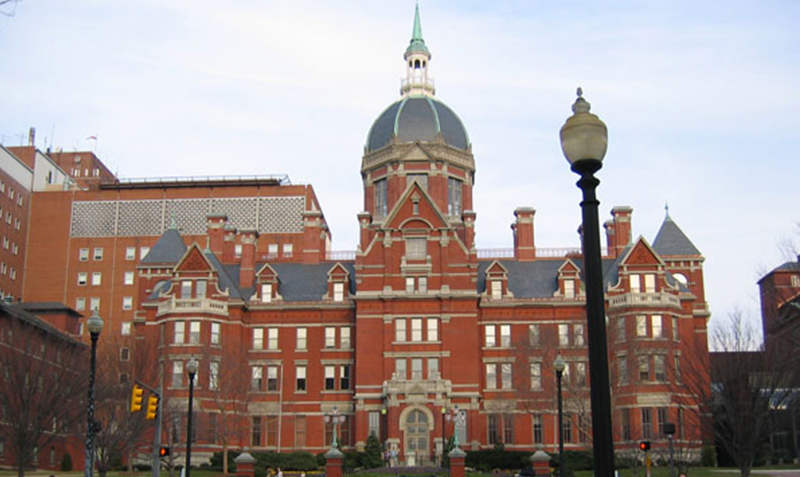 The National Council for Occupational Safety and Health has named Johns Hopkins Hospital to the "2019 Dirty Dozen List of Employers Who Put Workers and Communities at Risk." The list is published each year to mark Workers' Memorial Week, observed around the world, honoring those who have been injured, suffered illnesses or lost their lives at work.
In a report released today, describing the twelve employers on this year's list, National COSH notes Hopkins' consistent disregard for safety principles promulgated by Hopkins own researchers and recognized as industry standards. Citing surveys conducted by Hopkins nurses late last year, the report states
79 percent of nurses reported they experienced workplace violence,
27 percent say the hospital ignores these dangerous events,
Only five percent of JHH nurses say they "always" have the staff they need to provide safe patient care, and
Only six percent of JHH nurses report they have the quality of safety gloves they need to protect them from chemical exposure and other hazards.
"We hope Johns Hopkins takes landing a spot on the Dirty Dozen list this year as a wake up call to listen to nurses and address the conditions we flag as unsafe for patients and healthcare workers," said Alex Laslett, RN. "We want Hopkins to operate the hospital in a manner that supports quality patient care. We've called on the hospital to rectify chronic short staffing and high turnover, discontinue dangerous rotating shift schedules, implement safe patient handling, provide protective gear and adequate equipment and take proactive steps to prevent workplace violence."
Registered nurses at Hopkins began organizing a union at the hospital after repeated appeals to the hospital to resolve unsafe conditions went unanswered. Management responded by spending millions of dollars on anti-union consultants. The National Labor Relations Board has found merit in several of the complaints filed by nurses who have faced retaliation for their advocacy efforts. In February a nurse was terminated after leading a delegation of African American nurses to meet with management to discuss discriminatory assignment practices that jeopardize patient care. Management responded with hostility culminating in the RN's termination, just a few weeks after she requested FMLA, to care for her baby due in early May.
"We are committed to organizing a union and affiliating with National Nurses United," said RN Laslett. "We have won some improvements since we began to organize, but we know that management will continue to delay, deny and defer needed changes and punish nurses that speak out. As patient advocates it is essential that we have union protection."
"The 2019 Dirty Dozen report is a compendium of corporate malfeasance and callous disregard for workers' health and in many cases, their very lives. Johns Hopkins, a world renown institution, should be ashamed to have made the cut," said NNU Executive Director, Bonnie Castillo, RN. "NNU is proud to support the efforts of Hopkins' brave nurses as they fight to improve patient care and workplace conditions in the face of tremendous hostility from management.
"During Workers' Memorial Week we also recommit to winning legislation that holds health care employers accountable for providing safe workplaces and proactively preventing workplace violence to protect both patients and workers." said Castillo. 
NNU is a co-sponsor of H.R. 1309, the Workplace Violence Prevention for Health Care and Social Services Workers Act, which mandates that OSHA issue a standard requiring health care and social service employers to establish a violence prevention plan. This bill is modeled on groundbreaking legislation won by NNU-affiliate, the California Nurses Association in 2014. Health care and social service workers are five times as likely to suffer a serious assault on the job than other workers - causing pain and sometimes death that is often preventable.
Hopkins RNs conducted a unit-by-unit survey, Foundations of Care: Upholding the Legacy of Hopkins' Nurse Pioneers, documenting unsafe patient care and workplace conditions. For this report and more information go to: Hopkins Nurses Speak Out.
To view the new National COSH report visit: 2019 Dirty Dozen List
National Nurses United is the largest and fastest growing union of registered nurses in the US with more than 150,000 members nationwide. NNU plays a leadership role in safeguarding the health and safety of RNs and their patients and has won landmark legislation in the areas of staffing, safe patient handling, infectious disease and workplace violence prevention.