Press Release
Historic first contract ratified by nurses at John Muir Behavioral Health Center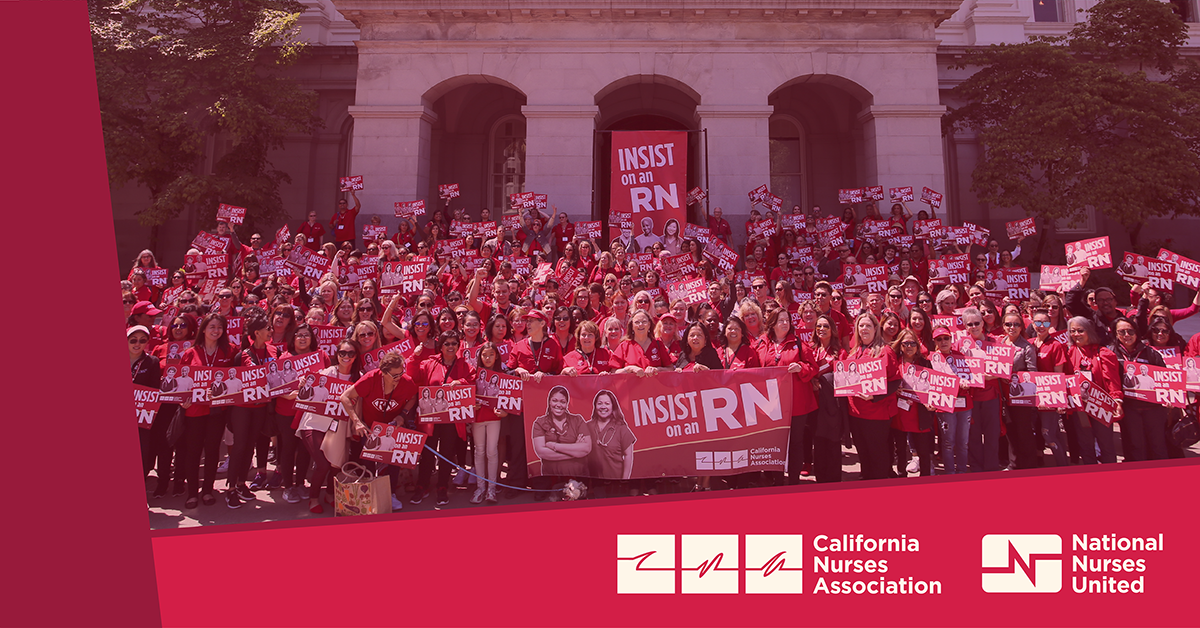 RNs say contract will improve recruitment and retention as need for behavioral health nurses grows
Registered nurses at John Muir Behavioral Health Center (JMBHC) in Concord, Calif. are pleased to announce they have ratified an historic first contract after organizing with California Nurses Association/National Nurses United (CNA/NNU).  
"We are optimistic this contract will lead to significant gains for our patients and represents a giant step in recruiting and retaining experienced behavioral health nurses," said Amy Welsh-Ross, a registered nurse on the adult psychiatry/chemical dependency unit and a member of the bargaining team "We are very proud of these contract wins. The ratification of this contract underscores the mighty power of solidarity and collective action to achieve the aims that will benefit our community."
JMBHC nurses voted to join CNA in February 2021 and negotiations have been ongoing since that summer. In May 2023, JMBHC nurses held a one-day strike as negotiations had stalled.
This week nurses approved this first collective bargaining agreement with 100 percent voting in favor of ratification.
Highlights on the new agreement include:
Creation of a professional performance committee (PPC). The PPC consists of six nurses who are elected by their coworkers who will meet monthly with management to review and provide recommendations on nursing practice issues. The creation of this committee is critical to address patient safety concerns and is a recognition that nurses are in the best position to both identify and address these issues.  
Language that mandates six shifts of precepted orientation for each nurse starting on a new unit. Precepted orientation is critical in integrating new nurses on a unit and plays an important role in nurse retention. Nurses who have received precepted orientation are in the best position to provide high quality patient care.
Economic gains and benefits to help retain and recruit experienced nurses. The contract contains annual across-the-board and step increases. When the contract takes effect, RNs will receive a 14 percent increase on average and across-the-board increases of 3.5 percent in 2024 and 2025.
Comprehensive workplace violence prevention provisions, including implementing and creating workplace violence prevention plans; quarterly reviews of safety logs by a committee made up of both nurses and management, hands-on workplace violence prevention training.
Investment in education: Nurses will receive 40 hours of paid educational leave annually in order to continue expanding their knowledge and skills. The hospital will provide in-service training with language clarifying such training must accommodate nurses on all shifts.
"We are confident that with these new provisions, both to our compensation and also those that recognise the nurses' value as patient advocates and experts in our field, that we can improve our nurse recruitment and retention," said Anthony Lawson, a registered nurse on the adult psychiatry unit. "We have seen the mental health needs of our community grow over the years, and we need strong teams of experienced behavioral health nurses to provide the best care. "
California Nurses Association represents 78 nurses at JMBHC.  
---
California Nurses Association/National Nurses United is the largest and fastest-growing union and professional association of registered nurses in the nation with 100,000 members in more than 200 facilities throughout California and nearly 225,000 RNs nationwide.