Press Release
John Muir Behavioral Health Center RNs Vote to Join CNA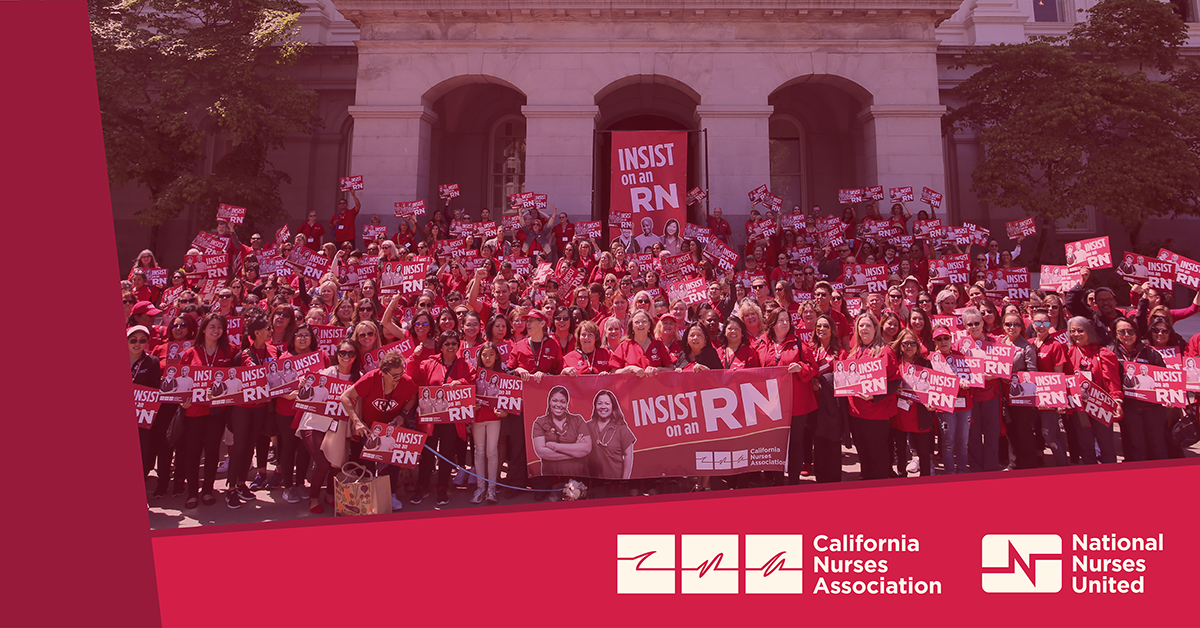 Registered nurses at John Muir Behavioral Health Center in Concord, Calif., have voted by 62 percent to join the California Nurses Association/National Nurses United, choosing to affiliate with the state's largest RN labor union.
In a mail-in ballot election conducted by the National Labor Relations Board (NLRB) with ballots counted Thursday, Feb. 25, a total of 28 RNs voted for CNA, to 15 for United Healthcare West-SEIU, to 2 for "no union," - a 62 percent winning margin. The CNA also represents RNs at the nearby larger John Muir Health, Concord Medical Center.
"We are excited to join CNA and unite with our colleagues at Behavioral Health and Concord to improve the standards across John Muir. Our patients and community deserve no less," said John Kelley, RN, at John Muir Behavioral Health Center.
"This is a victory for our patients and their families first and foremost. With CNA, we will have a protected voice to advocate for the mental wellness of our patients and better serve our community," added Sara Starr-Cho, RN.
The Behavioral Health Center provides both inpatient and outpatient behavioral health services. CNA represents many behavioral health RNs in California, including at Sutter Health's Sutter Center for Psychiatry Hospital in Sacramento, the largest free-standing psychiatric hospital in Northern California, whose RNs voted to join CNA in December 2020.
Key issues for the Concord RNs in voting for CNA representation included a stronger voice in patient care delivery, including safe staffing, workplace violence prevention, improved infectious disease protocols, a concern highlighted by the pandemic, and strengthened health benefits, retirement security, and other economic standards.
"We are extremely pleased to welcome our John Muir Behavioral Health Center colleagues to our CNA family, especially at a time we are stepping up our efforts to improve workplace safety conditions, from workplace violence safety to safe staffing and infectious disease protections," said CNA/NNU President Zenei Triunfo-Cortez, RN.
CNA has a long track record of advocating for staffing and workplace safety, including sponsorship of both California's safe RN staffing law and workplace violence plan, both of which are a model for the nation. NNU is also the lead sponsor of a broad, bipartisan, national workplace violence bill, HR 1195, just reintroduced this week in Congress by Rep. Joe Courtney of Connecticut.
A November 2020 NNU survey of 15,000 RNs across the country found that 20 percent of respondents reported an increase in workplace violence incidents during the pandemic. Behavioral health and psychiatric care facilities have long been a particular source of incidents, especially where employers have failed to provide violence prevention plans.
CNA represents more than 100,000 California RNs and other health care workers, among more than 170,000 NNU members.