Press Release
Health care workers at Methodist Hospital of Southern California to hold car caravan for patient safety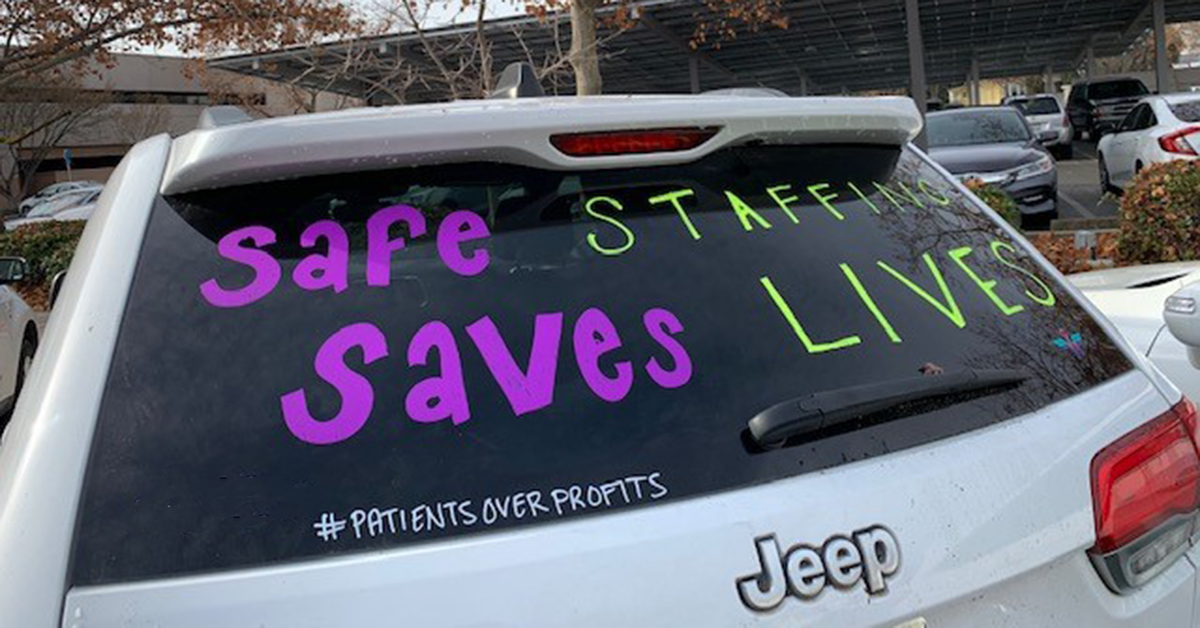 CHEU members to protest short staffing and to demand an end to discriminatory pay practices
Health care workers at Methodist Hospital of Southern California, in Arcadia, Calif. will hold a car caravan on Saturday, May 8 to highlight their patient safety concerns, including short staffing and the demand to end discriminatory pay practices, announced Caregivers & Healthcare Employees Union (CHEU) today.
CHEU members have been in negotiations with Methodist Hospital of Southern California (MHSC) since August 2020, trying to reach a fair contract that would improve patient care standards, end the exodus of experienced employees, and make the hospital the best in the community. The health care workers voted to join CHEU in January 2020. This would be their first contract.
CHEU workers say MHSC management has met them with aggression, hostility, and disrespect. CHEU members demand safe working conditions that reflect the care and commitment the community deserves. More than 100 health care workers have left due to their concerns about patient safety and management's disrespect.
"The community needs us, and we will fight for them," said Kristy Orzewalla, Radiologic Technologist. "We are standing together so we may continue to serve this community, but under fair and respectful practices rather than a regime that forces people to leave due to dire conditions. We need to be able to address patient care issues free from retaliation."
What

: Picket and Car Caravan for Patient Safety

When

: Saturday, May 8, 9:00 a.m.

Where

: 300 W. Huntington Dr., Arcadia at the cross street of Centennial Way (cars will circle the hospital)
To interview a CHEU member, contact Latricia Upole, 747-240-0328.
"Imagine dedicating your life to your community hospital and working in a role in which you show up to work without hesitation, even if you know that you will be severely short staffed in the middle of the world's worst pandemic to serve the sickest patients," Sarkis Atchabahian, ICU Tech. "And when you address your minimum wage salary, your CNO tells you that nothing is stopping you from going to work at a fast-food restaurant."
"We are demanding an end to the ongoing discriminatory pay structures that include huge wage disparities and inequalities between Asian, Latinx, female, and Caucasian workers," said Margarita Cervantes, Certified Nursing Assistant. "Imagine serving the hospital for your entire working lifetime, 20 years, and learning that you make less or the same as a brand-new employee with less years in your field just because he is a man or Caucasian."
CHEU represents more than 570 health care workers at Methodist Hospital of Southern California including technical employees, nursing assistants, and other hospital workers.