Press Release
HCA's Good Samaritan RNs Set Public Action Tuesday, June 1 Over Ongoing Safe Staffing Concerns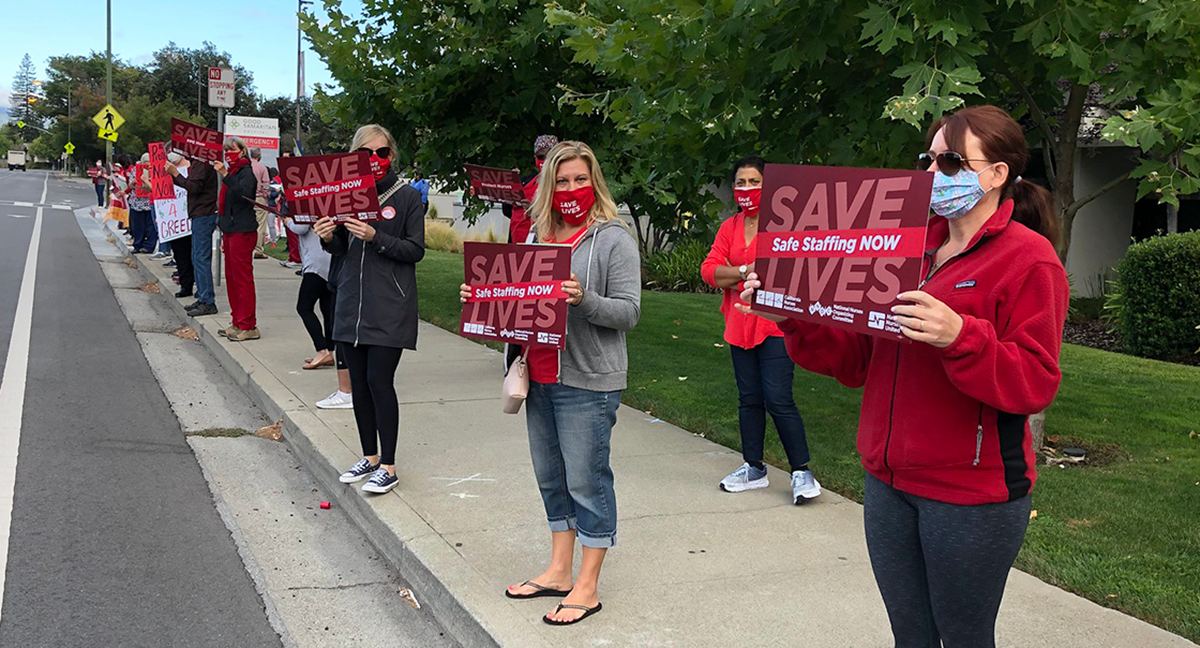 Registered nurses at HCA's Good Samaritan Hospital in San Jose will hold an action Tuesday, June 1 to alert the public about the hospital's ongoing failure to address inadequate staffing, especially in the intensive care unit, which they say puts patients at risk, announced California Nurses Association (CNA) today.  
What

: Good Samaritan RNs to protest unsafe staffing

When

: Tuesday, June 1, 2021, 2:30 p.m.–4 p.m.

Where

: Good Samaritan Hospital, 2425 Samaritan Dr., San Jose  
Good Samaritan RNs have repeatedly raised serious concerns with management about inadequate staffing assignments that they say fail to account for the severity of patient illness. Safe staffing problems have been a persistent problem throughout the pandemic, RNs note, which has led to a high turnover of nurses.
The ICU, where the most severely ill patients are placed, has been frequently over the past month out of compliance with limits set by state law on the number of patients that can be assigned to an RN due to management's failure to properly staff, say the RNs.
"Nurses have confronted hospital management about the unsafe staffing and hostile work environment in the ICU," said ICU RN Jeremy Wright. "We are disappointed that more has not been done to address these concerns. That is why we are standing up publicly and demanding that the hospital fix these staffing problems."
On Tuesday, nurses in the hospital will join together to publicly press the hospital to do what it takes to improve staffing.
The nurses note that HCA, the largest hospital corporation in the United States, has more than enough resources to assure proper staffing at all times. Last year alone, HCA reported $3.7 billion in profits.
CNA represents more than 1,000 nurses at Good Samaritan Hospital.