Press Release
Global Nurses United condemns Russian invasion of Ukraine, ongoing attacks on health care facilities and personnel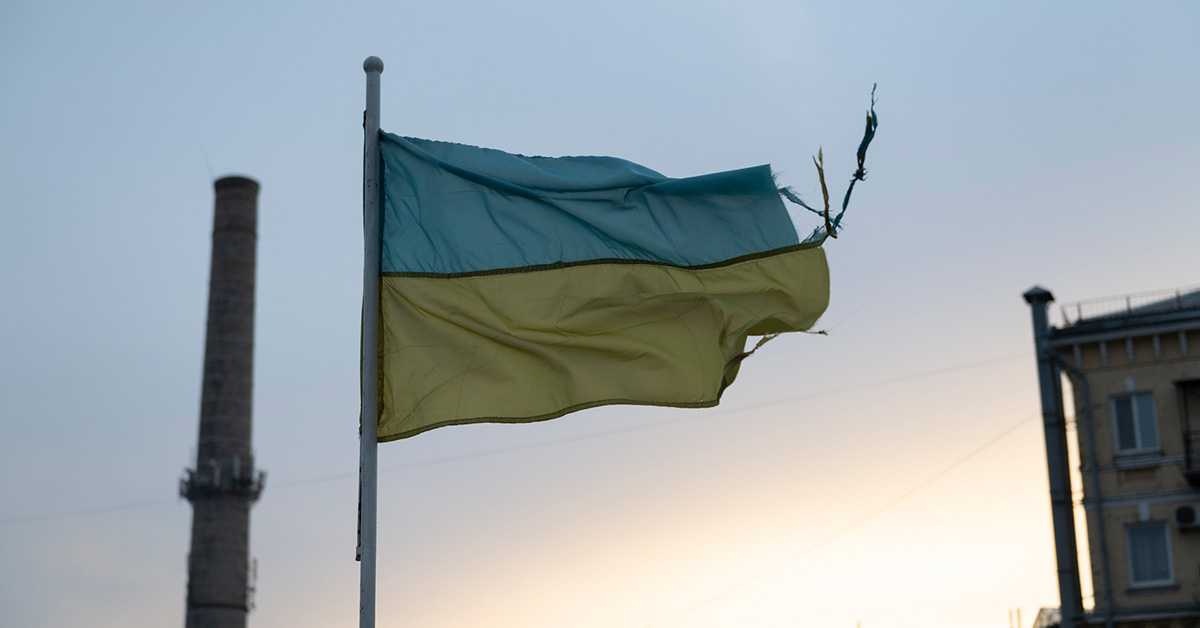 Global Nurses United (GNU), representing more than 2.5 million nurses and other health care workers from around the world, roundly condemns the Russian invasion of Ukraine and stands in solidarity with the Ukrainian people.
GNU expresses its solidarity with the nurses and other health care professionals of Ukraine who are struggling mightily to provide care during this unprovoked invasion. Further, GNU strongly condemns the ongoing attacks by Russian forces on health care personnel and health care facilities in Ukraine. The latest such attack, the bombing of a maternity and children's hospital in the Ukrainian city of Mariupol, has left at least three dead, including a child, and many wounded.
Amnesty International has found that the "Russian invasion of Ukraine has been marked by indiscriminate attacks on civilian areas and strikes on protected objects such as hospitals." The World Health Organization (WHO) now confirms 24 attacks on hospitals, ambulances, and other healthcare facilities since the beginning of the invasion, resulting in multiple deaths and injuries among patients and staff.
These heinous attacks constitute war crimes and must not pass as unfortunate events taking place in the fog of war. We fully support WHO's statement that "Attacks on health care violate international law and endanger lives. Even in times of conflict, we must protect the sanctity and safety of health care, a fundamental human right."
Protections for health care personnel and facilities have been enshrined in international humanitarian law for well over a century. This includes the Hague Convention of 1899, which concluded that "in sieges and bombardments all necessary steps should be taken to spare as far as possible … hospitals, and places where the sick and wounded are collected." In the aftermath of World War II, the Geneva Convention made these protections more explicit, stating that "[c]ivilian hospitals organized to give care to the wounded and sick, the infirm and maternity cases, may in no circumstances be the object of attack but shall at all times be respected and protected by the Parties to the conflict."
Nurses and health care workers confront trauma and uncertainty when providing care during the best of times, and now our sisters and brothers face targeted military strikes as they treat war casualties and others too sick to flee.
In this war of choice, Global Nurses United calls upon the Russian government to choose an immediate ceasefire, ensure the safe passage of those displaced by the fighting, engage in diplomacy in good faith, and withdraw its forces from Ukraine.
Annie Butler, Federal Secretary
Australian Nursing & Midwifery Federation
Australia
Shirley Marshal Díaz Morales, Presidente
Federação Nacional dos Enfermeiros
Brazil
Linda Silas, President
Canadian Federation of Nurses Unions
Canada
Julie Bouchard, Présidente
Fédération interprofessionnelle de la santé du Québec
Canada
Rodrigo Manuel López García, Secretario general
Asociación Nacional de Profesionales en Enfermería
Costa Rica
Antonia Geraldino Lantigua, Secretaria General en Funciones
Sindicato Nacional de Trabajadores de Enfermeria
Dominican Republic
George Tsolas, President
Thomai Aslanoglou, General Secretary
Pan-Hellenic Federation of Nursing Staff (PASONOP)
Greece
Luis Antulio Alpirez Guzman, Secretario General
Sindicato Nacional de los Trabadores de Salud de Guatemala
Guatemala
Josué Jeremías Orellana Muñoz, Presidente
Asociación Nacional de Enfermeras/os Auxiliares de Honduras
Honduras
Rince Joseph, President
United Nurses Association
India
Karen McGowan, President
Irish Nurses and Midwives Organisation
Ireland
Tamar Vechter, Chairperson of Education Division
Israeli Nurses Union
Israel
Dr. Andrea Bottega, Segretario Nazionale
Nursind
Italy
Seth Panyako, General Secretary
Kenya National Union of Nurses
Kenya
Shouts Makhumbo Galang'anda Simeza, President
National Organisation of Nurses and Midwives of Malawi
Malawi
Paul Goulter, Chief Executive
New Zealand Nurses Organisation Tōpūtanga Tapuhi Kaitiaki o Aotearoa
New Zealand
Mg. Mirna Gallardo, Presidenta
Asociación Paraguaya de Enfermería
Paraguay
Maristela Abenojar, President
Filipino Nurses United
The Philippines
José Carlos Martins, Presidente
Sindicato dos Enfermeiros Portugueses
Portugal
Andre Gitembagara, President
Rwanda Nurses and Midwives Union
Rwanda
Na Soon-ja, President
Korean Health and Medical Workers' Union
South Korea
Saman Rathnapriya, President
Government Nursing Officers' Association
Sri Lanka
Manuel Cascos Fernández, Presidente
Sindicato de Enfermería (SATSE)
Spain
Yun-Sheng Lo, President
Taiwan Nurses Union
Taiwan
Justus Cherop Kiplangat, President
Uganda Nurses and Midwives Union
Uganda
Bonnie Castillo, RN, Executive Director
Deborah Burger, RN, President
Jean Ross, RN, President
Zenei Triunfo-Cortez, RN, President
National Nurses United
United States of America
Valeria Quintero, Presidenta
Sindicato Único de Enfermería del Uruguay
Uruguay