Press Release
Global Nurses United celebrates successful meeting on pandemic policy and climate change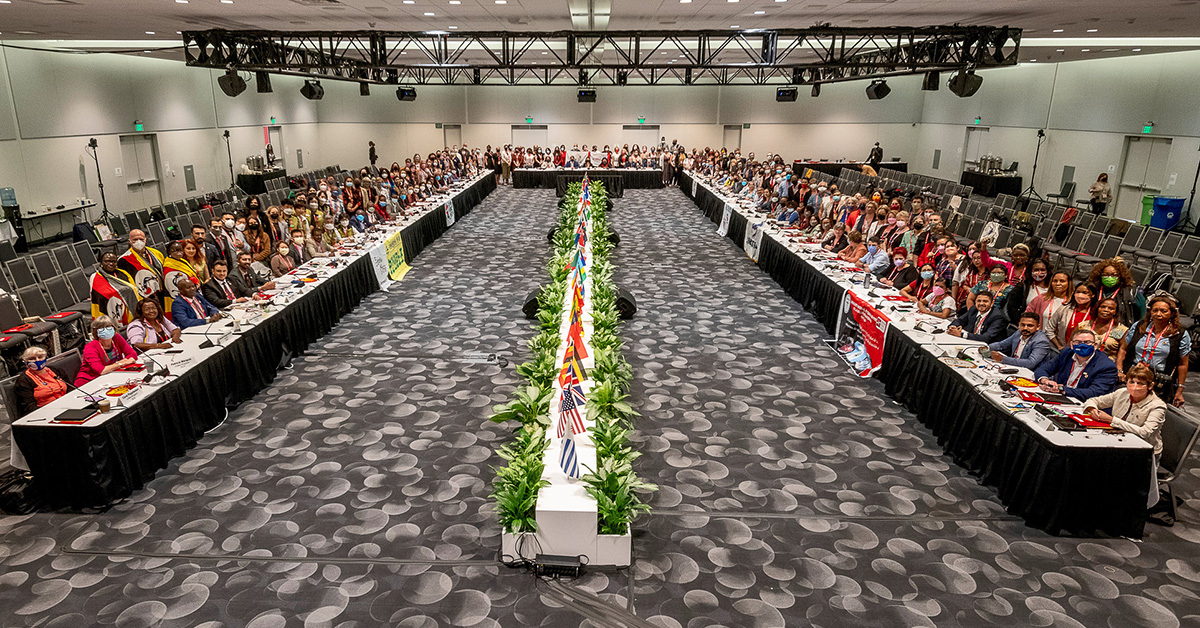 Global Nurses United (GNU) is proudly celebrating a successful meeting held in San Francisco, Calif., on Wednesday, Oct. 4. In total, more than 250 nurses from 33 countries across six continents gathered to discuss the ongoing impacts the Covid-19 pandemic has had in their countries, as well as their current and future concerns about health impacts of the pervasive problem of understaffing in hospitals and clinics around the world and the climate crisis.
"This was a landmark meeting for our international federation of nurses and health care worker unions," said National Nurses United president Zenei Triunfo-Cortez, RN, who presided over the meeting. "Nurses' union leaders from all around the world shared how their members and unions have fought to protect patient care throughout this pandemic and discussed the lessons we've learned about responses to the climate disasters already taking place in many member countries."
"This year marks the tenth anniversary of GNU's founding," Triunfo-Cortez continued. "Several new member unions joined during the pandemic, a sure sign that, in the hardest of times, nurses worldwide understand the importance of international unity and solidarity in tackling the issues facing our patients, our communities, and the entire world."
At the event, nurse leaders committed their member organizations to further international solidarity and organizing in the future. GNU member countries plan to grow and solidify their presence as the leading worldwide voices for nurses and patients regarding the public health impacts of infectious disease and climate crises.
Nurses from around the world attending the GNU meeting were also able to attend and speak on panels at the California Nurses Association/National Nurses Organizing Committee (CNA/NNOC) 2023 convention, which also took place in San Francisco last week. This convention marked the 120th anniversary of CNA's founding, and the participation by so many nurse leaders from around the world in the convention underscored the importance of international labor solidarity for the convention delegates.
---
Global Nurses United is the premier federation of international nurses unions operating worldwide today. GNU currently includes 38 member unions from 35 countries, including National Nurses United, the largest union of registered nurses in the United States.