Press Release
Cook County RNs and SEIU Local 73 workers issue strike notice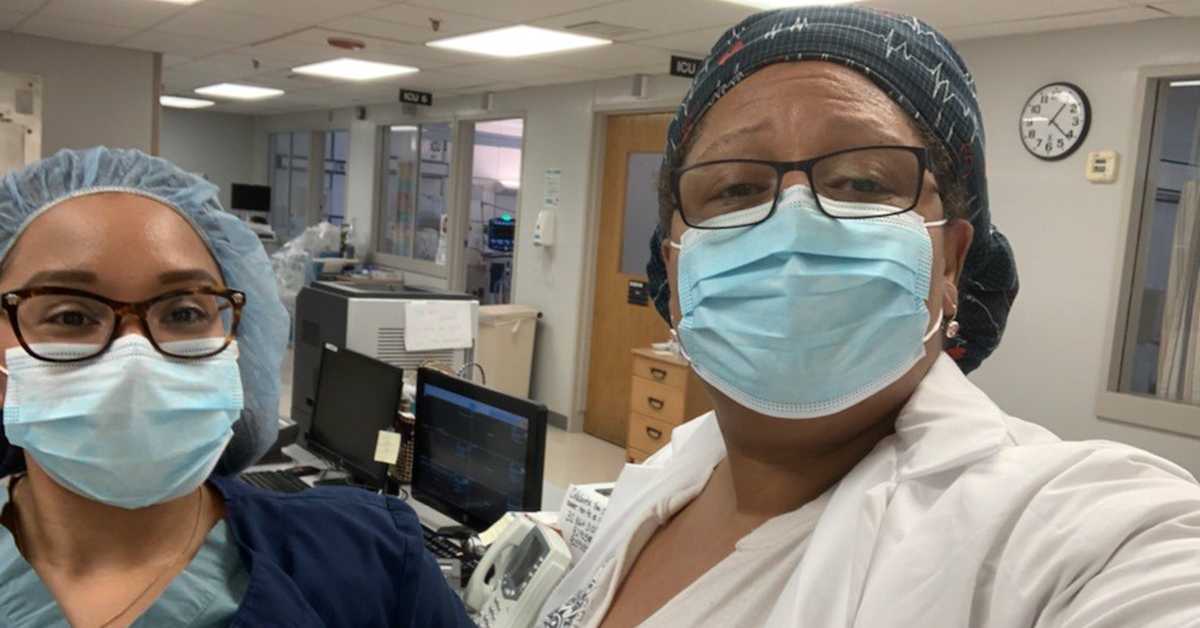 RNs, social workers, other workers say staffing issues jeopardize patient care
Registered nurses represented by National Nurses Organizing Committee (NNOC), along with social workers and other employees represented by SEIU Local 73, who work at Cook County Health will hold a virtual press conference on Thursday, June 17 to announce they have issued a strike notice, said NNOC/National Nurses United. Nurses say the biggest issue of contention in current contract negotiations is hospital management's failure to address the persistent lack of nursing staff throughout the Cook County Health system.
The nurses issued a strike notice today for a one-day strike to be held on June 24, 2021, if no appreciable movement is made at the negotiating table.
"Nurses are being pushed to a breaking point," said Consuelo Vargas, an emergency room RN at Stroger Hospital. "Many patients have gone without care during the pandemic and are now beginning to seek treatment for their ongoing medical conditions. Yet we are constantly understaffed, and because of that, we are losing experienced nurses. In fact, we have lost a century of nursing experience over a six-week time span because so many of our experienced nurses left because they felt they could not provide the best care to their patients. We do not want to strike, we want to be at the bedside, but it is time for Cook County to create a plan to hire nurses to care for our community."
What

: Press conference as Cook County Health nurses issue a strike notice

When

: Thursday, June 17, 11 a.m.
Media who wish to attend should email press@nationalnursesunited.org.
Speakers include:
Consuelo Vargas, RN, Stroger Hospital
Dian Palmer, President, SEIU Local 73
Brandon Johnson, Cook County Commissioner
Eugenia Harris, Ward Clerk, Stroger Hospital
Last month, 98.6 percent of Cook County Health nurses voted to authorize a strike. Contract negotiations between Cook County Health and the nurses began in October 2020. The county has engaged in bad faith bargaining with the nurses.
Nurses say that, in the long term, lack of staffing negatively impacts patient care. Numerous studies show that higher patient assignments over time have been linked to higher risk of preventable medical errors, avoidable complications, falls and injuries, pressure sores, increased length of stay, readmissions, and higher death rates.
Nurses say the lack of staffing leads to operations being canceled on a daily basis, and some patients have had their surgery canceled and rescheduled several times.
NNOC/NNU represents 1,250 nurses throughout Cook County Health.
National Nurses Organizing Committee is a national union and professional organization for registered nurses, advance practice nurses, and RN organizations who want to pursue a more powerful agenda of advocacy, promoting the interests of patients, direct care nurses, and RN professional practice. NNOC was launched by the California Nurses Association, and together with CNA belongs to National Nurses United.