Press Release
Community First Medical Center nurses hold vigil to demand optimal Covid-19 protections after OSHA investigation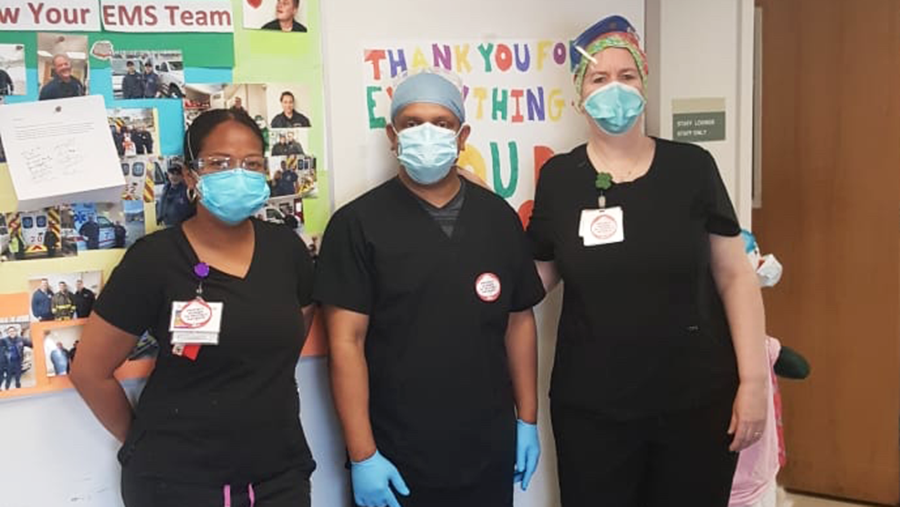 Nurses and community leaders to speak out against unsafe conditions created by hospital administration and to honor the deaths of two nurses who died of Covid-19.
CHICAGO, IL – Registered nurses at Community First Medical Center will hold a vigil tomorrow at 8 a.m. to demand stronger health and safety protections for Covid-19 at the hospital in the wake of two nurse deaths and an investigation by the Occupational Safety and Health Administration (OSHA), announced National Nurses Organizing Committee/National Nurses United (NNOC/NNU) today.
In the fall of 2020, OSHA initiated an extensive investigation into a number of safety complaints filed by National Nurses United (NNU) after the death of two Community First Medical Center nurses who died of Covid-19: Nancy Veto, RN (died May 26) and Dione Malana, RN (died July 12). In December 2020, OSHA announced that its investigation into Community First Medical Center found that hospital administration had not taken appropriate steps to fit test the nursing staff with N95 respirator masks. As a result, OSHA fined the hospital $13,000.   
Since the conclusion of the OSHA investigation, nurses say Community First Medical Center has done very little to review or strengthen its health and safety policies. The hospital also continues to use delay and stall tactics at the contract bargaining table instead of engaging in meaningful discussion with nurses about health and safety and other issues of deep concern to nursing staff. 
WHAT:     Vigil and media availability
WHERE:  Community First Medical Center, 5645 W. Addison St, Chicago, IL 60634
WHEN:    Wednesday, Feb. 24, 2021 at 8:00 a.m.
WHO:      National Nurses United, Arise Chicago 
"Our neighbors depend on Community First Medical Center for their health care and we nurses are at the forefront of this critical service," said Kathy Haff, RN, Community First Medical Center nurse. "We deserve a workplace environment where our health and safety, as well as that of our patient's is a top priority. We know, with a strong union contract, we can ensure we have a voice and can express our concerns about inadequate Covid protections, unsafe staffing levels, and malfunctioning equipment, all without fear of retaliation or termination."
NNOC/NNU represents 250 registered nurses at Community First Medical Center.